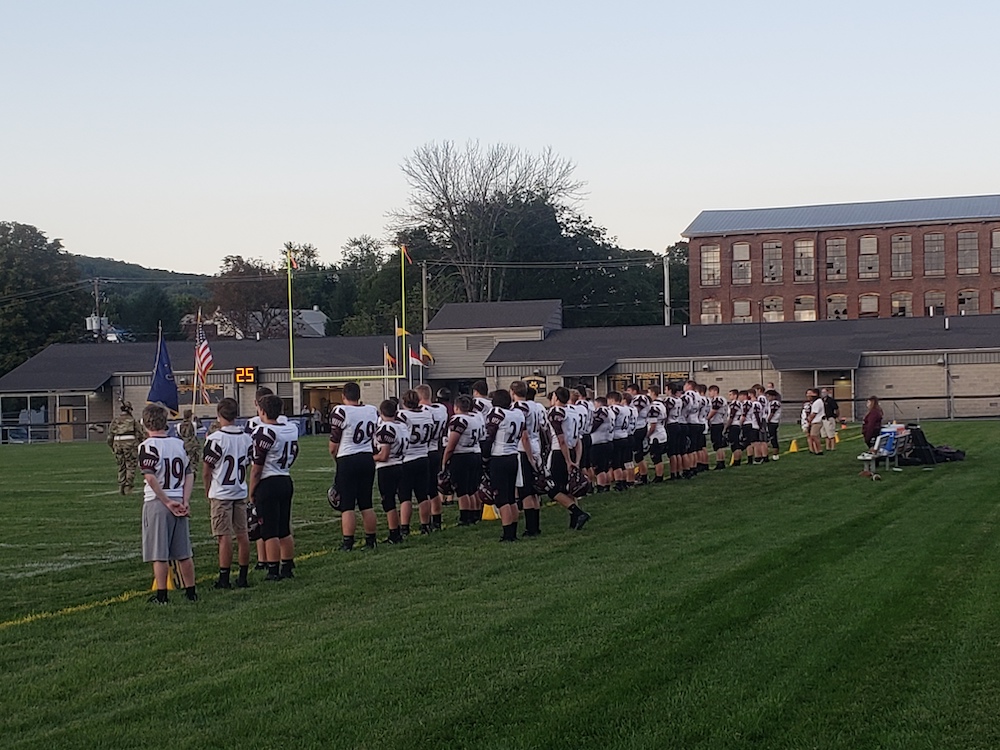 The Lehighton Indians defeated the Panther Valley Panthers by a score of 40-12 on the season's opening night. The night got underway with a touching moment of silence to honor all of the victims and brave first responders who lost their lives tragically 19 years ago.
The scoring started when Richard Fronheiser hit Ian Rarick just over three minutes in for an 82-yard touchdown strike. Later in the quarter, Fronheiser threw another TD pass, this time to Hunter Crum from 32 yards out, his first of two touchdown receptions in the game.
In total, Fronheiser would go on to throw a total of five touchdown passes in the first half, propelling the Indians to a 34-6 halftime lead. In the second half, Jayvon McDowell rushed for a touchdown to make it 40-6 Lehighton. Panther Valley's Louie Clouser ran for an 80-yard TD run of his own to cut the Lehighton lead to 40-12, which ended up being the final score of the contest.
Lehighton (1-0) will play the Blue Raiders of Tamaqua (1-0) next week.