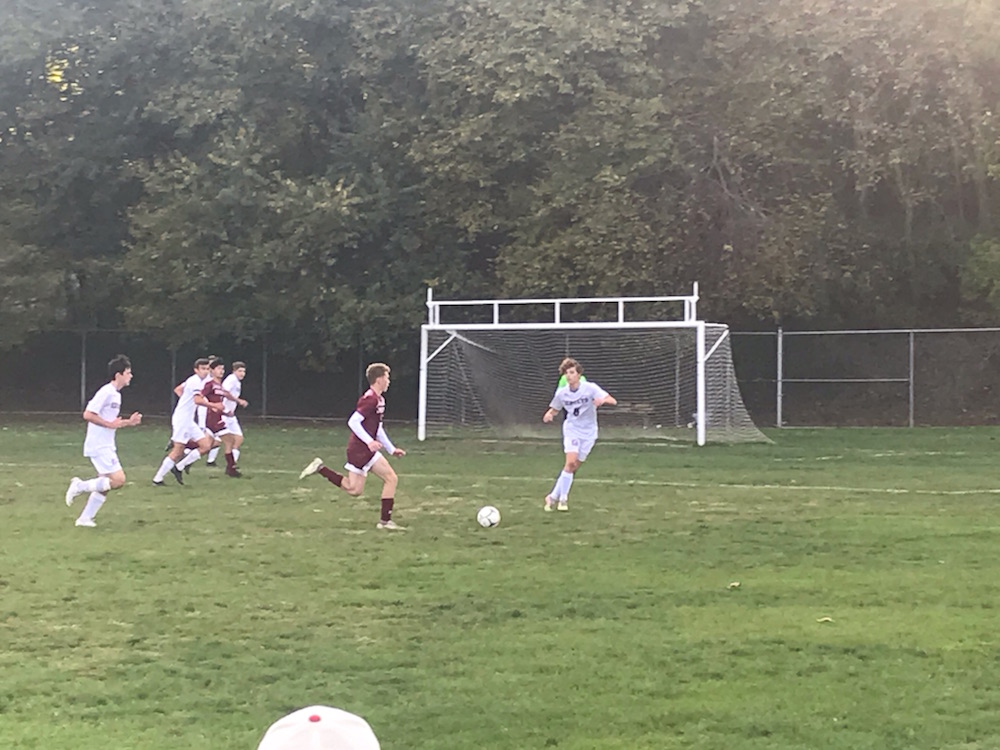 The Pottsville Crimson Tide hosted the Lehighton Indians for a Boy's Varsity soccer match. Pottsville came in with a 4-4-2 record. Lehighton entered with a 1-9-1 record.
The game was mostly a defensive battle until Carter Strauss put the Indians up on the board to make the score 1-0. Ryan Graver scored another goal for Lehighton increasing their lead to 2-0. Pottsville answered with a goal of their own by Labrandon Kessock-Haney which would be their only score of the game. Lehighton would remain in the lead at the half by a score of 2-1. Both teams attempted numerous shots in the second half. Pottsville came close to tying the game, but Lehighton goalie AJ Light made a great save to keep Lehighton ahead. Neither team was able to add any additional goals giving Lehighton the victory by a score of 2-1.
Pottsville falls to 4-5-2 on the season, while Lehighton improves to 2-9-1. Pottsville's next game is Saturday, October 10th at 2:00PM as they welcome the North Schuylkill Spartans. Lehighton heads back home for their next match on Saturday, October 10th at 1:00PM as they welcome the Northern Lehigh Bulldogs.