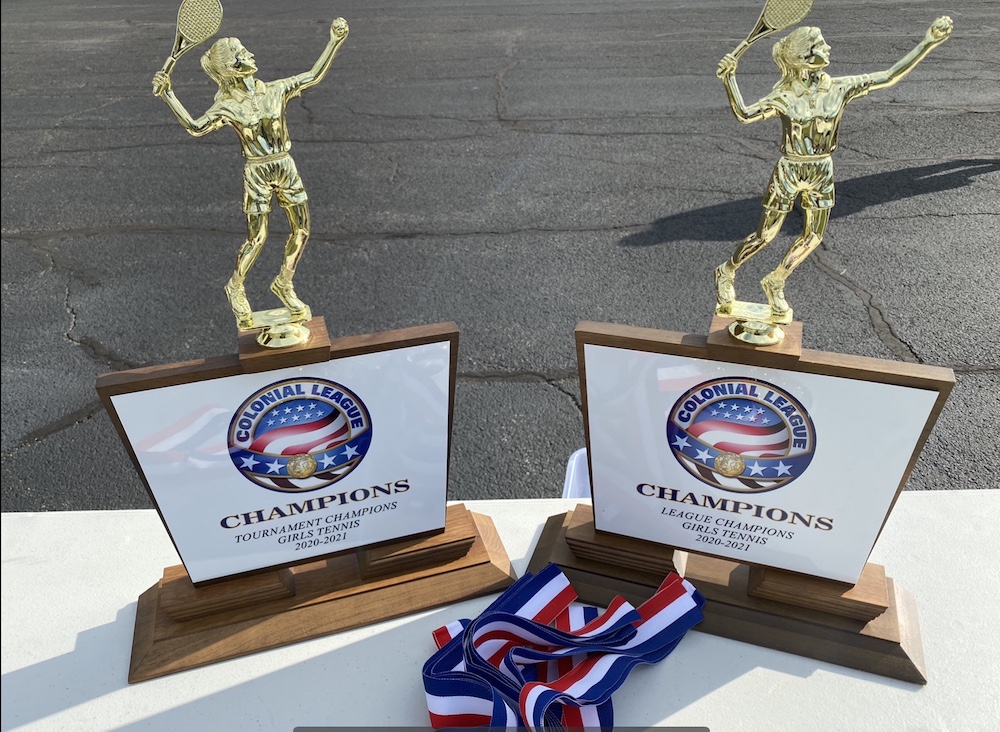 Every year during this time, the Colonial League holds their postseason tournament and as history has it, Moravian Academy and Southern Lehigh are always battling for top honors. This year was no different as both teams ended in a 17-17 tie after all the matches were played, but the Lady Lions claimed the 2020 Team Championship, by virtue of winning more matches 3-2.
Number one singles went to Evelyn Wang of Southern Lehigh who beat Julia Hernandez of Saucon Valley 8-2. Number 2 singles were won by Chessie Bartolacci of Moravian Academy, who beat Michelle Li 8-3. Erica Wang of Southern Lehigh captured the title at number 3 singles, 8-2 over Jamilie Atiyeh of Moravian Academy.
Doubles were swept by the Lady Lions, with Dedee Hoffman and Yan Yu coming from behind to beat Kayla Lebby and Kaitlyn Howie of Southern Lehigh 9-7. Number two doubles went to Grace Wright and Sophia Brands of Moravian Academy, who beat Kayla Howie and Sophia Delp of Southern Lehigh.
Next up is the District XI tournament which gets underway on Monday, back at Saucon Valley High School, the same location as the Colonial League Championship.