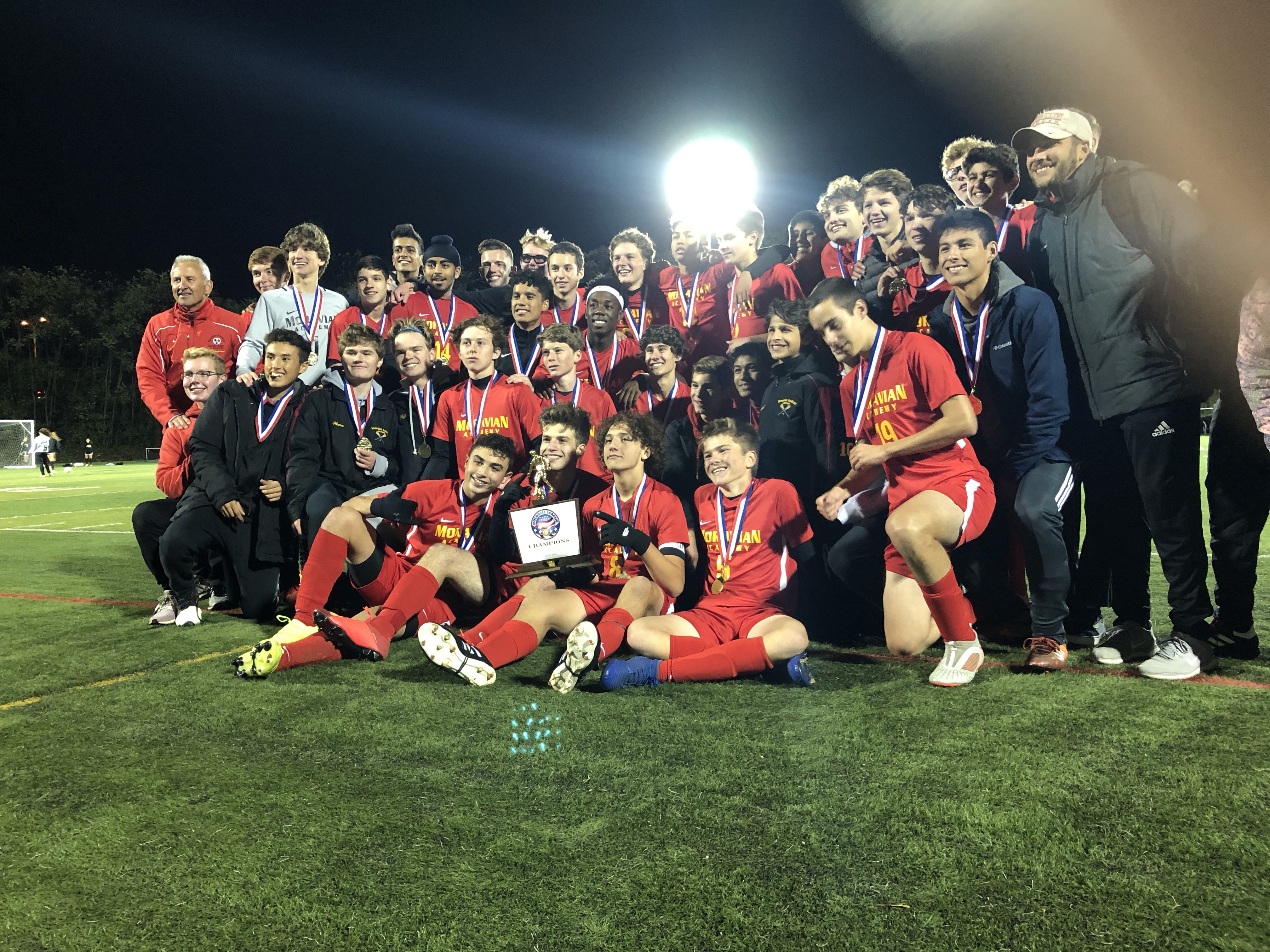 The Moravian Academy Lions started off the regular season with a hot 6-0 start before falling to Northwestern Lehigh. The Lions bounced back, and they did so greatly.
After their tough loss to Northwestern, the Lions took down every team they faced. Finishing the regular season as the one seed wasn't easy, but they did so with a thrilling win over Southern Lehigh in a 3-2 overtime in their final regular-season game.
With the one seed spot, the Lions had the first-round bye and waited to see whether they would play either Wilson or Northwestern. Northwestern moved on to face Moravian in the semifinals. Moravian Academy's only loss was to Northwestern earlier in the season. The Lions beat the Tigers 1-0, to advance to the league championship only to face a tough Southern Lehigh.
The game did not start the way the Lions had hoped. Southern Lehigh had a quick goal and took an early 1-0 lead. Later in the first half, Moravian answered back to tie the Spartans with a goal from Archie Debbage.
The second half was beyond thrilling. The momentum of the game was back and forth between the Lions and the Spartans. Austin Recinos of Moravian Academy found the back of the net to go up 2-1 with 11:45 left of regulation. But the Spartans did not hold back. With just over three minutes left, Kyle Hoff of Southern Lehigh, had an open net shot and tied the game 2-2.
Overtime had started and the game went back to the momentum shifting back and forth between the two teams. Seven minutes into overtime, Coach Hartman decided to put in Julius Ewunkgem and that decision worked well in favor of the Lions. The Lions had a strong offensive push and had a shot by Recinos that was blocked but rebounded by Ewunkgem and tapped it in for the game-winner.
With a final score of 3-2, the Lions had another overtime thrilling win against the Spartans. Only this time, they were crowned league champions. This is the first time since 2014 that Moravian Academy has won the Colonial League. Now they look onto the district tournament where they will be again the one seed and hope to win their seventh straight district title.