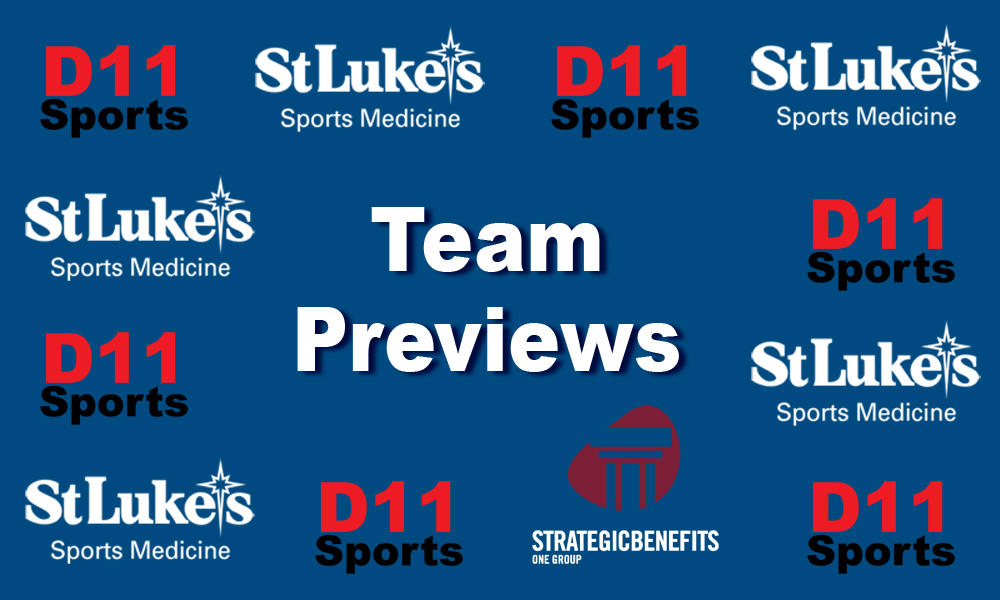 Head Coach: Sam Bonner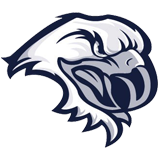 Assistant Coaches:
Mike Bonner
Eddie Titus
Jarrett Reigel
Tyler Skripko
Mike Coleman
Duane Barron
Carson Barron
Team Name: Tamaqua Blue Raiders
2022 Record: 4-7
District: 11
Class: AAA
League: Colonial-Schuylkill League, Red Division
Key Starters Lost:
John Klein WR/LB
Ryan Snyder OL/DL
Isaac Curvey FB/DL
Josh Shelton OL/DL
Vinny Schlosser DE
Warren Stewart RB/LB
Offensive Starters Returning:
Jr. QB Luke Kane 6-2 200
Jr. RB Brad Whalen 5-8 170
Jr. RB Jacob Hehn 6-1 180
Sr. WR Damon Sell 5-9 150
Jr. TE Declan Coleman 6-4 215
Sr. OT Mike Styka 6-0 235
Sr. OT Matt Welsh 5-9 235
So. C Luke Frohnheiser 5-9 190
Defensive Starters Returning:
Jr. DE Jacob Hehn 6-1 180
Jr. DT Bradley Whalen 5-8 170
Sr. DE Mike Styka 6-0 235
Jr. LB Luke Kane 6-2 205
Jr. LB Tyler Koch 5-10 185
So. LB Luke Frohnheiser 5-9 190
Sr. S Damon Sell 5-9 160
Sr. S Devin Sell 5-8 150
Jr. CB Victor Schlosser 5-8 150
Special Team Starters Returning:
Sr. P – Mike Styka 6-0 235
Jr. LS – Luke Kane 6-2 200
Key Newcomers:
Jr. OL/DL Declan Frantz 5-10 240
Jr. WR/DB Scott Case 5-8 140
So. WR/LB Brady McCabe 6-1 185
So. OL/DL Malachi Stewart 5-6 200
So. OL/LB Landen Tringone 5-11 190
Fr. RB/LB CJ Walker 5-10 165
Jr. K Nick Barron 6-1 170
2023 Returning Player Stats:
Jr. QB/LB Luke Kane 6-2 200 – 1020 pass yards, 11 pass TD, 10 INT, 119 rush yds, 4 rush TD, 24 tackles, 2 TFLs, 1 INT
Jr. RB/DT Brad Whalen 5-8 170 – 40 carries, 288 yards, 4 TD, 52 tackles, 11 TFLs, 2 sacks
Jr. RB/DE Jacob Hehn 6-1 180 – 44 carries, 123 yards, 1 TD, 3 receptions, 28 yards, 52 tackles, 5 TFLs, 4 sacks, 2 INT
Sr. WR/S Damon Sell 5-9 150 – 35 carries, 110 yards, 3 receptions 45 yards, 53 tackles, 4 TFL, 1 sack, 2 INT
Jr. TE/DE Declan Coleman 6-4 215 – 8 receptions 143 yards
Sr. OT/DE Mike Styka 6-0 235 – 54 tackles, 18 TFL, 3 sacks, 7 PBU
Jr. FB/LB Tyler Koch 5-10 185 – 34 tackles, 3 TFL, 1 FR
So. OL/LB Luke Frohnheiser 5-9 190 – 18 tackles, 2 TFLs
Sr. WR/S Devin Sell 5-8 150 – 19 tackles, 2 TFLs, 3 PBU
Jr. WR/CB Victor Schlosser 5-8 150 – 14 tackles, 1 INT, 3 PBU
2023 Offensive Outlook: We are returning a lot of skill position players that got plenty of varsity experience last year. Taking better care of the ball, being successful on early downs, and converting on 3rd and 4th down will all be keys to being successful this season.
2023 Defensive Outlook: The keys to defense this season are stopping the run better, forcing more fumbles, and getting off the field on 3rd/4th and long. There were too many instances last season where teams converted on long down and distance.
2023 Special Teams Outlook: Covering kickoffs/punts to win the field position battle will be a key on special teams this season. We are also excited to have a new kicker that may open the opportunity to kick some field goals this season.