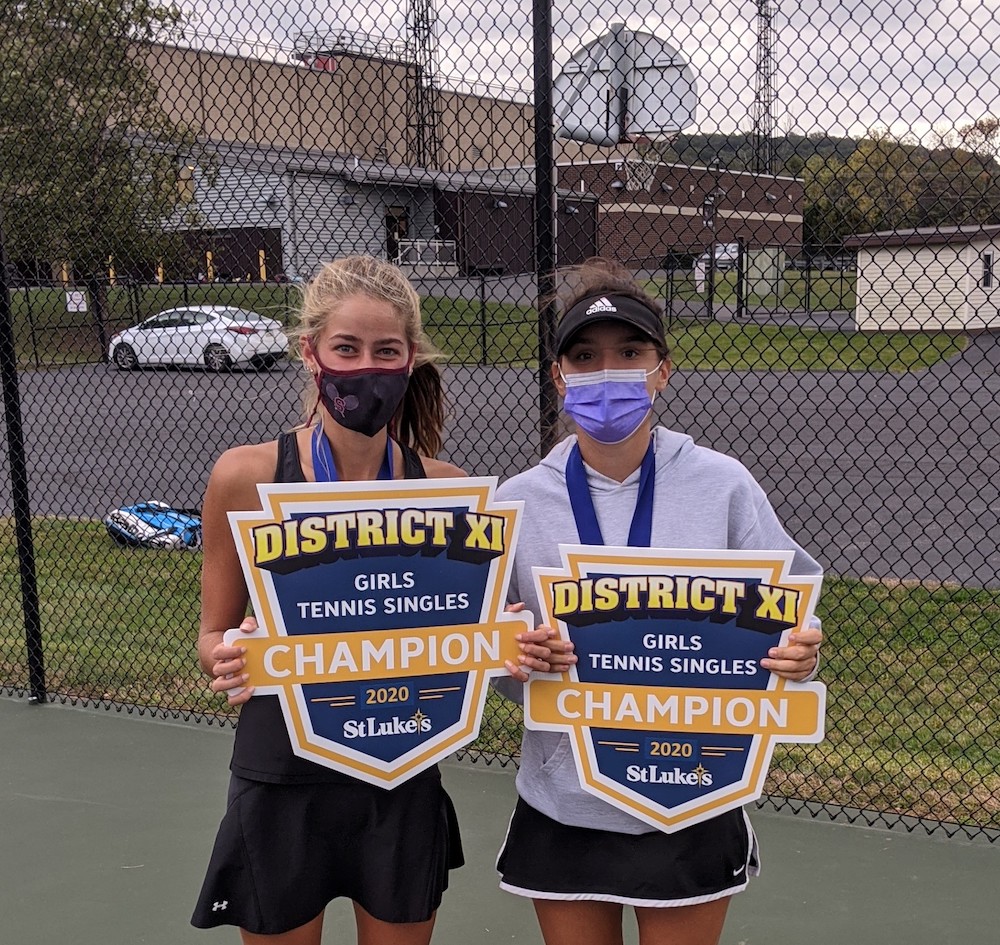 Saucon Valley High School hosted the District XI Singles Championships on Wednesday afternoon. Wind gusts reaching 30-plus miles per hour played havoc all afternoon, but in the end, we saw a repeat champion.
That championship came in the 3A class, with Paraskevi Briegel of Stroudsburg claiming back to back titles, after beating Evelyn Wang of Southern Lehigh 6-1 6-4.
Meanwhile, the 2A Championship went to Francesca Bartolacci of Moravian Academy, who beat Shannon Stewart of Bethlehem Catholic 6-3 6-2. Bartolacci, a freshman, wins the title as the number 8 seed in the tournament.
She joins her sister Isabella, who won the 2A singles title last year. Next up will be the team tournament in Districts beginning next week.
Both Briegal and Bartolacci will now get ready for states which are set to begin on November 2.