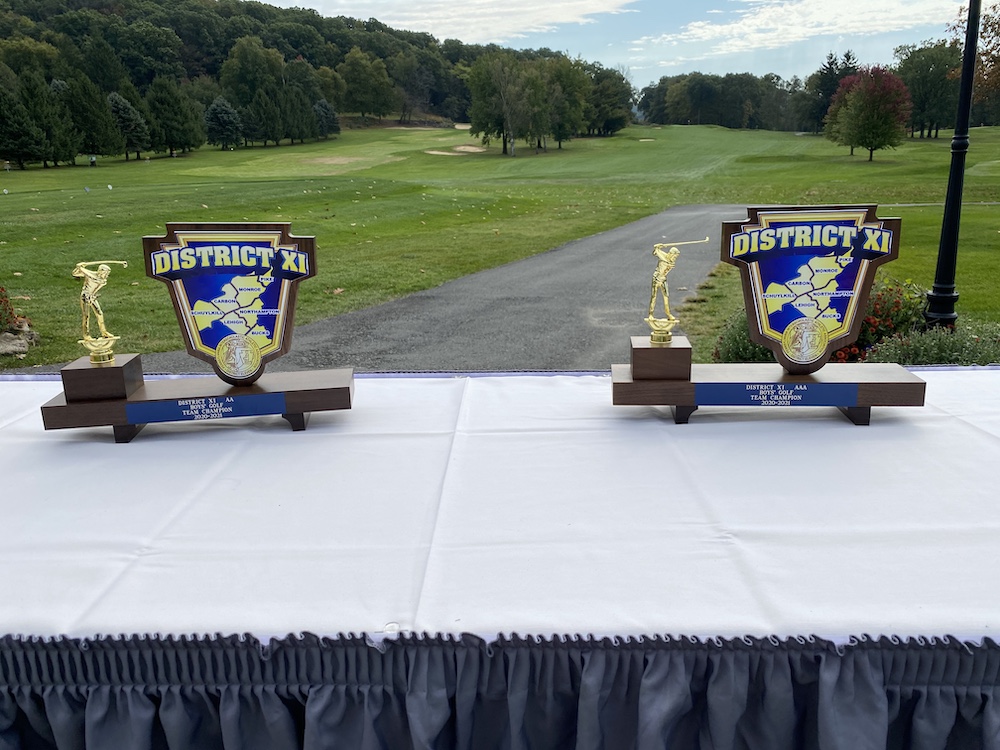 An exciting day on the links at Steel Club in Hellertown on Thursday, for the District XI Golf Championships. Not only were individual champions crowned but also team champions.
The 3A Boys tournament came down to the wire, with brothers from Liberty finishing 1-2. Freshman Jase Barker led for most of the day, but big brother Jordan, a senior, took home the gold shooting a 1-under par 71, one stroke better than Jase who shot an even par 72.
The 2A Boys tournament was also just as tight with Ben Ortwein of Notre Dame-GP taking home the title. Ortwein, who was a runner-up in 2019, losing in a one-hole playoff, took home the gold this time around. He shot 3-over par 75, which was one stroke better than Nathan Myers of Central Catholic.
Liberty won the team title in the 3A class, with Stroudsburg finishing in second place. Palmerton, meanwhile, captured the 2A team title.
On the Girls side, Moravian Academy senior Grace Sanborn, who came into the tournament fresh off winning the Colonial League Championship, shot a 76 to win the 2A title. The 3A championship went to Evelyn Wong of Emmaus. She beat her teammate and defending champion Michelle Cox in a one-hole playoff after both shot a 76. Emma Shelby shot an 86 and will join Wong and Cox in the PIAA tournament.
The top two girls and three boys from Class 2A advance to the PIAA tournament, with the top three girls and five boys, moving on in the 3A classification