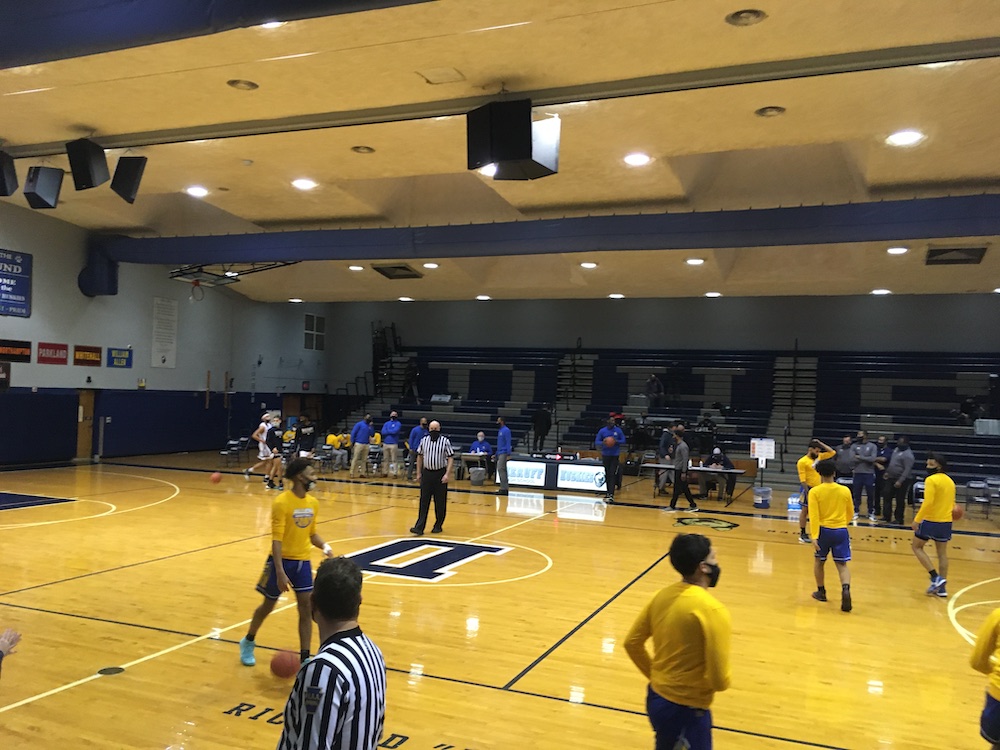 Allen took down crosstown rival Dieruff 90-85 after needing extra periods of play on Saturday night. The Canaries were looking for a bounce back win after suffering two straight losses and they got it in double overtime thanks to Nate Ellis's 31 points and Manny Ozuna's 22 points.
Allen had a 17-10 lead after the first quarter of play, Although Allen had a seven point lead heading into the second quarter Dieruff had a late quarter surge that carried into the second. Dieruff scored 25 points giving them a 35-33 lead heading into halftime. It was anyone's game heading into the second half.
The second half featured everything you want in a rivalry game. It was intense, close, gritty, and electric. A back and forth second half was a classic one. Neither side could take complete control of the game, which resulted in big momentum swings for both teams. Heading into the fourth quarter, Allen held a 53-52 lead over Dieruff. Allen looked to take control of the game and close out Dieruff. But the resiliency of the Huskies under new head coach Marlon Randall proved they weren't going down without swinging. Going into the final four minutes of regulation, the Huskies were down 62-57. They battled back to force the first overtime thanks to Daniel Quinones who had 36 points and Dalwin Cattouse who had 11 points.
Overtime featured high intensity and everything that the Allentown rivalry has to offer. The first overtime was a summary of the game with a whole back and forth action with both sides gaining momentum swings, but not taking complete control.
In the second overtime it came down to the wire. With 1:25 remaining in the second overtime, the canaries trailed 78-77, but thanks to a corner three pointer by Manny Ozuna, Allen got the lead. They took control and never looked back. Nate Ellis knocked in two sets of free throws putting Allen in the driver's seat.
The Canaries won 90-85 and got a much needed win. I spoke to Allen coach Darnell Braswell after the game and asked him about the bounce back win. He said, "It's a rivalry game. You know both teams are talented. It was an up and down game. Nobody wanted to play defense today. We just survived it. It was a battle. It was fun and it's what a rivalry should be." Darnell was right. It was a fun game to watch live and you can only imagine what the atmosphere could have been like if we weren't living in times if Covid.