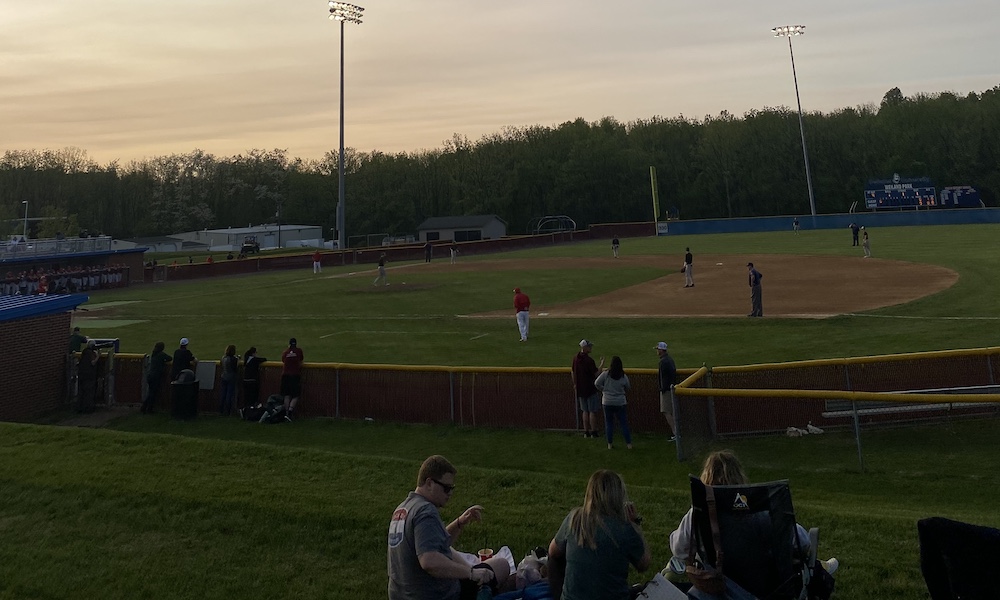 In a thrilling EPC semifinal matchup, the Parkland Trojans took down the Emmaus Hornets in a come-from-behind victory to advance to the championship game on Thursday to face the Liberty Hurricanes. The game started off slow, with Emmaus scoring first on an RBI triple by Cohen Schadler in the top of the first inning. But the Trojans responded in a big way in the bottom of the second inning, scoring seven runs, capped off by a four-run inside-the-park home run by pitcher Bo Barthol.
After the Hornets had taken an early lead, the Trojans knew they had to respond quickly. They did, with a combination of smart base running, timely hitting, and a little bit of pitching help. The seven-run second inning was fueled by a string of hits and walks, with a one run single by catcher Matthew razzis and a three-run single into center field by senior shortstop Matthew Cole. It was Barthol's inside-the-park home run that really broke the game open, giving the Trojans a 7-1 lead and sending the home crowd into a frenzy.
The Hornets did not give up. They scored two runs in the top of the third inning on an RBI single by Zach Mcellroy and an RBI pop fly by Emmit Budick. The Trojans responded with two runs of their own in the bottom of the fourth inning, thanks to a two run single by Bo Barthol. The Hornets added another run in the top of the fifth inning, but it was too little, too late. The Trojans cruised to victory, winning by a final score of 11-5.
It was a dominant performance by the Trojans, who out-hit the Hornets 9-8 but most importantly capitalized on the six errors the hornets had while also playing solid defense throughout the game. Barthol was the hero of the day, not only for his four-run inside-the-park home run but also for his pitching performance, only giving up one run in three innings of work.
Now the Trojans turn their attention to the championship game on Thursday against the Liberty Hurricanes. It promises to be a thrilling match up between two of the best teams in the EPC. The Trojans are riding high after their impressive victory over the Hornets, and they will be looking to carry that momentum into the championship game.