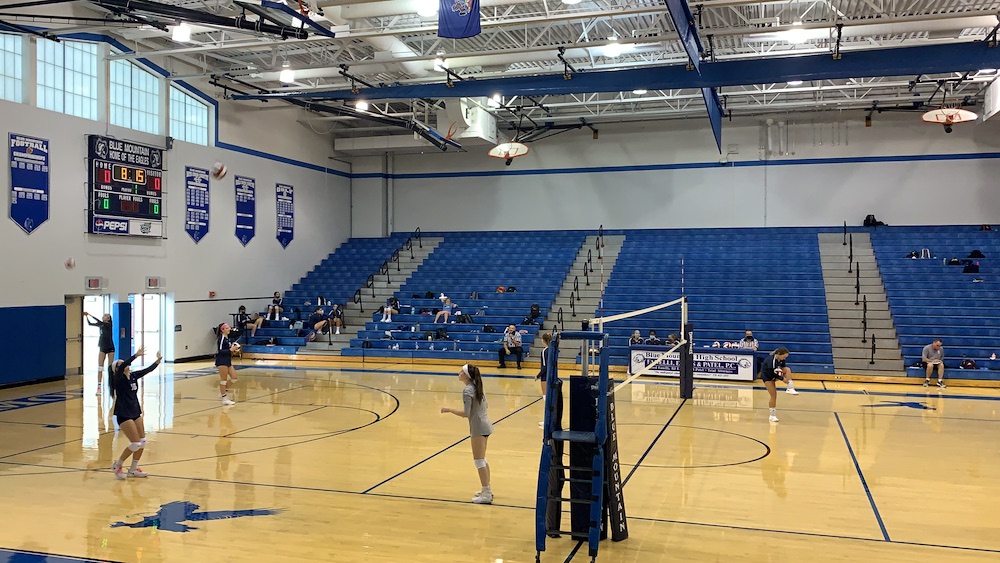 On Tuesday September 22nd, the Blue Mountain Girls Volleyball team hosted the Cardinals from Pine Grove Area in a Schuylkill League contest. The Eagles had a strong effort up front, with Maddy Robinson and Myah Conway combining for seven blocks and 19 kills.
Conway added four digs and two aces in her performance. Libero Jocelyn Marshall anchored the defense with 21 digs.
Megan Wolfe led Pine Grove with eight kills.
The Eagles' depth and defense proved to be too much for the Cardinals, as they took a three set victory 25-19, 25-15, 25-16.
The Eagles move to 5-0 on the year and play next against Panther Valley on Thursday.