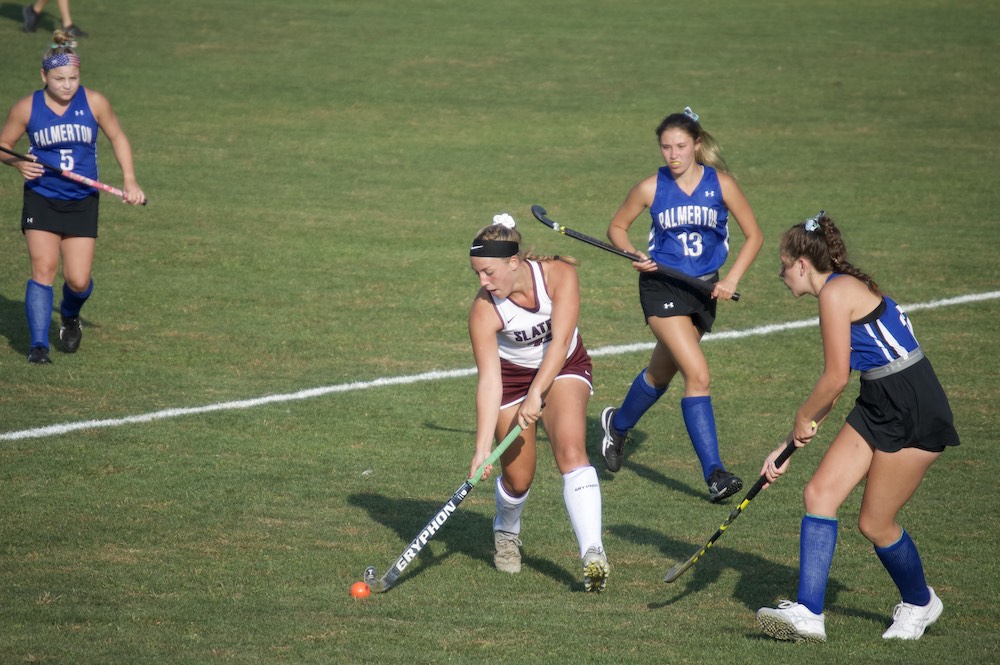 On Tuesday September 22, 2020, the Lady Slaters field hockey team took on the Palmerton Blue Bombers in a great game that saw Bangor prevail 2-1.
In the first half, the Lady Slaters were energized, used great communication, and executed amazing plays. The teams' great teamwork led to two goals scored by Mattie Albert and Taylor Brands, giving Bangor a 2-0 lead. The Blue Bombers tried their best, but Bangor was unstoppable. Their dedication, hard work, and talent was shown in every minute spent on the field.
"The rest of the season is unpredictable, considering the situation in the world right now. I am confident with the rest of the season. We lost a lot of girls who were key players last year but this year we really stepped it up and are able to adjust accordingly. Our team has a very strong bond and the team chemistry is always great. We have to play every game like it's our last and always give 100% because we never know when or if our season could be taken away from us. The goal is to make it to playoffs and take home another medal !!" – Mattie Albert
"I feel very confident about the rest of the season. There are really strong teams in our league but we are prepared and we just need to work to our full potential every game." – Taylor Brands
After halftime, the Blue Bombers put a goal on the board making the score 2-1, but that didn't stop the Slaters motivation as they held a tight defense and Bangors' goalie Marissa Hill had many saves. Abbie Buck, Emma Toth, and Emily Trotto displayed great stick work and allowed for many good passes up to the goal.
Catch the Lady Slaters this Thursday September 24 at Salisbury High School, as they try to keep their winning streak going.