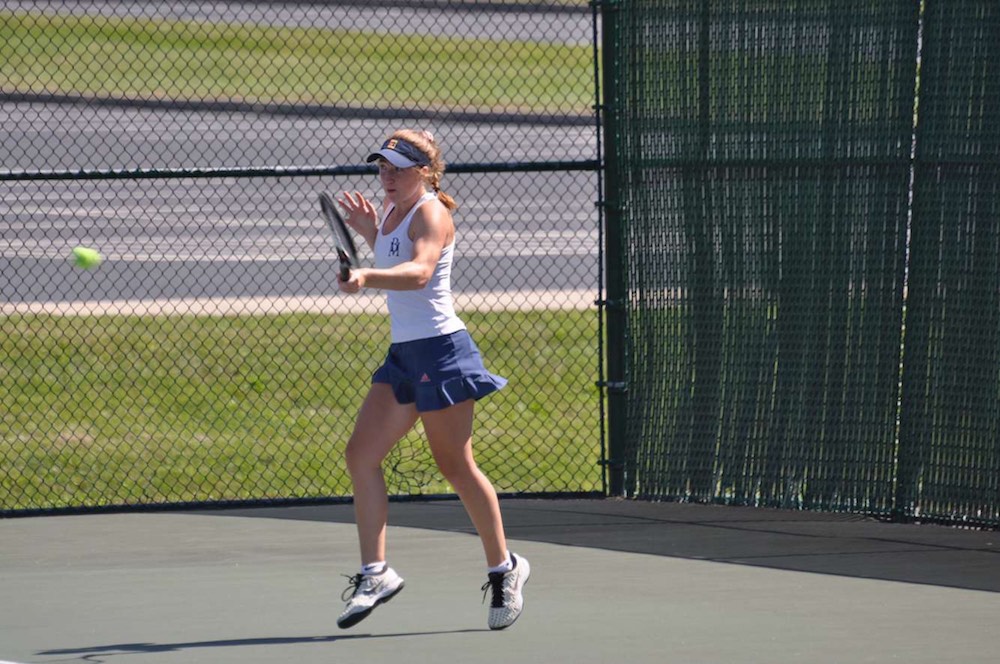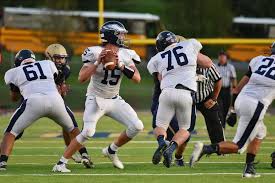 Football Team Routs Haven, Golf and Tennis Teams Roll, Soccer and Volleyball Teams Open Season
The Blue Mountain Football Team got off to a hot start with a 35-0 rout of rival Schuylkill Haven on Friday. Sophomore Jack Dean was stellar for the Eagles, tossing four first half touchdowns. He connected with Gavin Bartholomew twice for 33 yards and 70 yards. He hit Bryce Hensley twice for 17 yards and 35 yards. Dean ran for a one-yard touchdown in the third quarter to decide the final margin. Freshman kicker Carson Steinruck was 5/5 on extra points for the Eagles as well. Defensively the Eagles' size advantage was hard for the Hurricanes to overcome, as the defensive line and linebackers were constantly in the backfield. Also, Bryce Hensley opened the game with an interception to help the defense get off the field quickly. The Eagles are preparing to host the Olympians from Jim Thorpe (1-0) this Friday.
The Golf team continued their tear through the Schuylkill League with a pair of victories over Tamaqua and Jim Thorpe on Wednesday and Thursday. The Eagles defeated Tamaqua 321-433 and were led by Derrick Yuengling's 74. They followed up Thursday with a 315-473 victory over the Olympians and were led by Yuengling's Blue Mountain record tying score of a 4 under 68. The Eagles square off against Lehighton, Our Lady of Lourdes, and North Schuylkill this week.
The Girl's Tennis team bounced back with victories over Tulpehocken and Pottsville last week. Both matches resulted in 5-0 victories for the Lady Eagles. Lauren Gumaer and Lily Wright both improved their singles records to 4-1.
The Boy's and Girl's soccer teams and the girl's volleyball team open their seasons this week with familiar Schuylkill League opponents. The Boy's soccer team plays tonight at Pine Grove, Wednesday at home against Pottsville, and Saturday at home against Tamaqua. The boys have three tough opponents for an early season test. The girl's soccer team plays Tuesday at home against Pine Grove, Thursday at Pottsville, and Saturday at home against North Schuylkill. The early tests of Pine Grove and Pottsville will challenge the Lady Eagles. The volleyball team squares off tonight against Lehighton Area at home and Wednesday away at Nativity. The match Wednesday will be a big test for the defending Schuylkill League champs against a Nativity team that reached the state final in 1A last year and is the third ranked 1A team in the state.