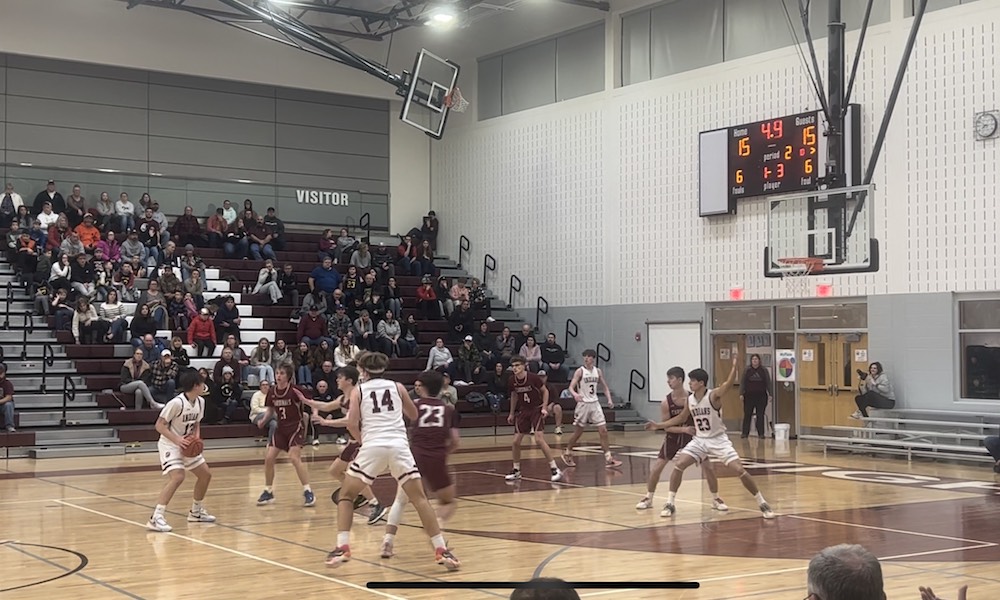 Lehighton, PA. – The Lehighton Indians hosted the Pine Grove Area Cardinals (7-13) for a Boys' Basketball match. The Indians (8-13) won the previous match by a score of 62-48, but this time Pine Grove edged out Lehighton 42-39. The Cardinals have now won five of their last seven games.
"It was a great game." Pine Grove's Garrett Brandt said, " We were down early on, but we stuck in it all game. We were able to come back and get a big win."
Lehighton opened up the game with a 7-0 run on a three-point bucket by Zane Smith and four points by Joe Roth. The Indians ended the first quarter with a 13-6 lead over the Cardinals. Pine Grove went on a 9-4 run to tie the game at 15 apiece. Blake Roberts hit a buzzer-beater before halftime to give Lehighton a 17-15 lead with ten points coming from Roth. Brandt led the Cardinals with 11 points at halftime.
Lehighton maintained the lead (33-29) heading to the final quarter of play. Brandt led the Cardinals with eight points on a 13-6 run in the fourth quarter to close out the game.
TOP SCORERS… Roth led the Indians with 21 points. Brandt led the Cardinals with 24 points. Brandon Unger chipped in 13.
"I just come into every game wanting to do my best," said Brandt.
UP NEXT… Pine Grove will travel to Hamburg on Saturday, Feb. 4 with a start time of 6:00 p.m. Lehighton will travel to Panther Valley on Tuesday, Feb. 7. Tip-off is at 7:00 p.m.