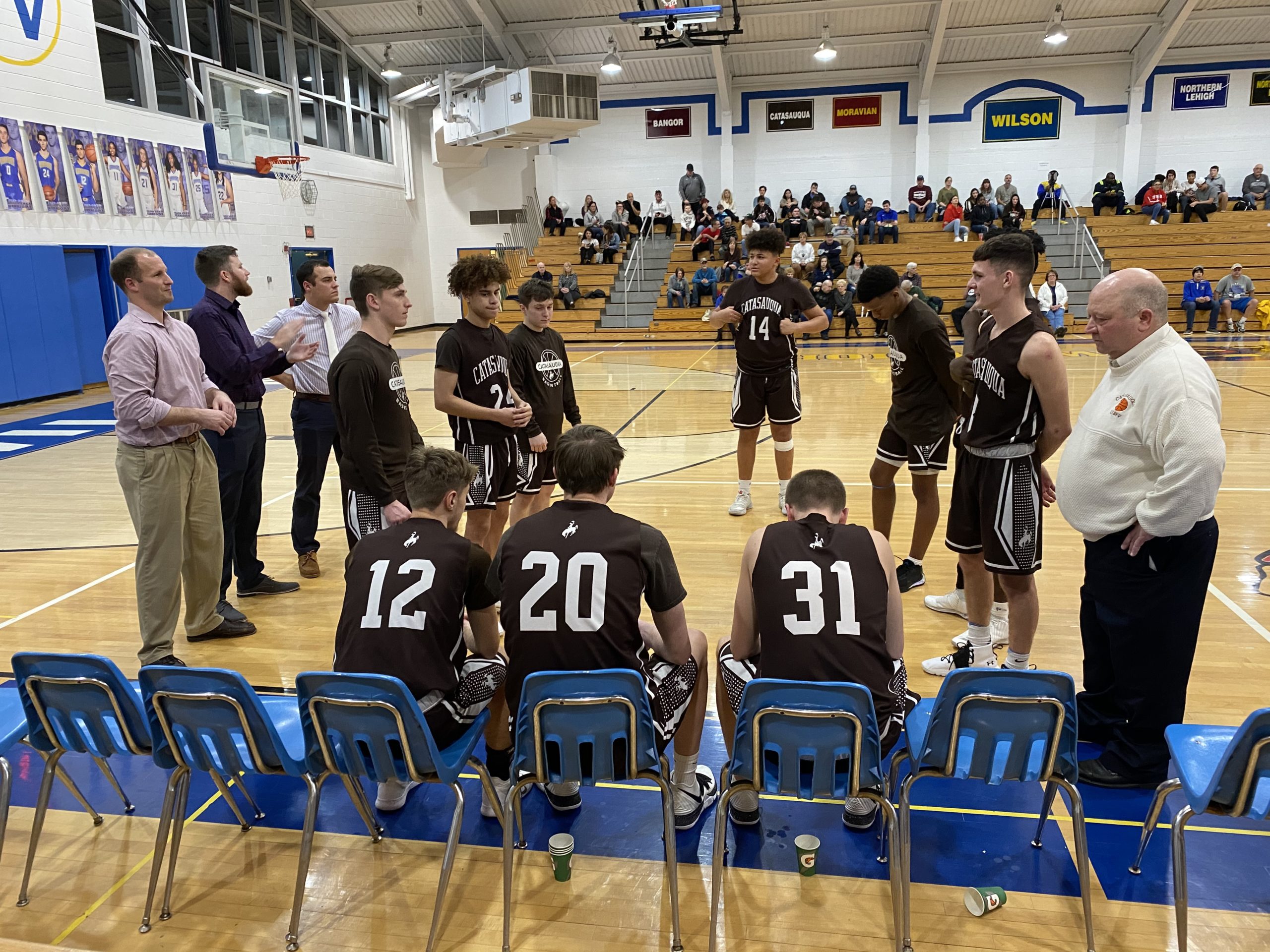 The Catasauqua Boys Basketball team was back on the court for their first game of 2020. They were hoping to start off the new year with a win, but they were unsuccessful.
The Roughs traveled to Wilson to open up the New Year. Wilson has been pretty consistent this year and tried to continue the trend tonight.
In the beginning of the game the roughs were off to a pretty decent start. They were leading 22-19 at the end of quarter one. Wilson started to pick up in the second quarter, and they were ahead by nine going into half.
After halftime, Wilson continued with their momentum through the rest of the game to win 78-56. For Catasauqua, Derek Gorge led the team with 24 points. Derek Troxell was right behind him with 13 points.
Wilson's Jaheed Range had a high of 26 points tonight while Matt Glovas added 16 points.
The boys have their first home game of 2020 on Monday Jan 6. They play host to Northern Lehigh. Game time is set for 6:45pm.