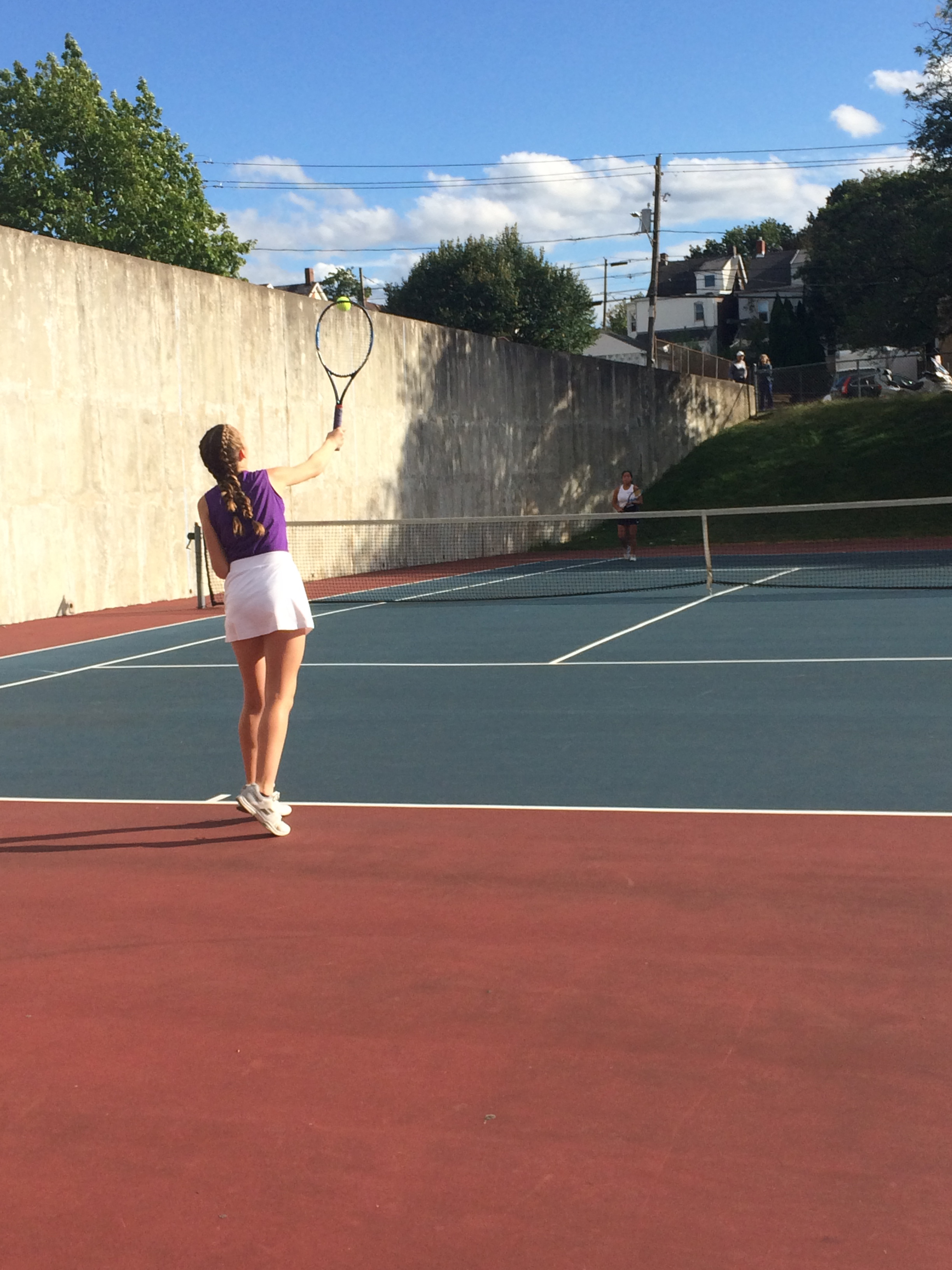 The bus ride to Liberty High School was a lively one. The Palisades' Girls Tennis team of ten were ready for their final match of the season. Stepping into unfamiliar territory, the swarm of purple spirit was met with a team from a different league, and different rules.
When asked what his team's goal was for today, Palisades Coach Reppert replied with a simple, "to win".
Six varsity matches were played, though Palisades was met with new obstacles with each one. With Palisades unable to compete with Liberty's pace, the matchup ended 6-0 in favor of the home team.
Here are the final scores for each match:
1st Singles: 2-6, 1-6 (Liberty)
2nd Singles: 4-6, 1-6 (Liberty)
3rd Singles: 1-6, 4-6 (Liberty)
2nd Doubles: 2-6, 1-6 (Liberty)
Third Doubles: 1-6, 0-6 (Liberty)
Fourth Doubles: 2-6, 3-6 (Liberty)
Despite their last match being a loss, the Palisades team had significantly improved since the beginning of the season. Their varsity teams will be playing in the postseason in the coming weeks.