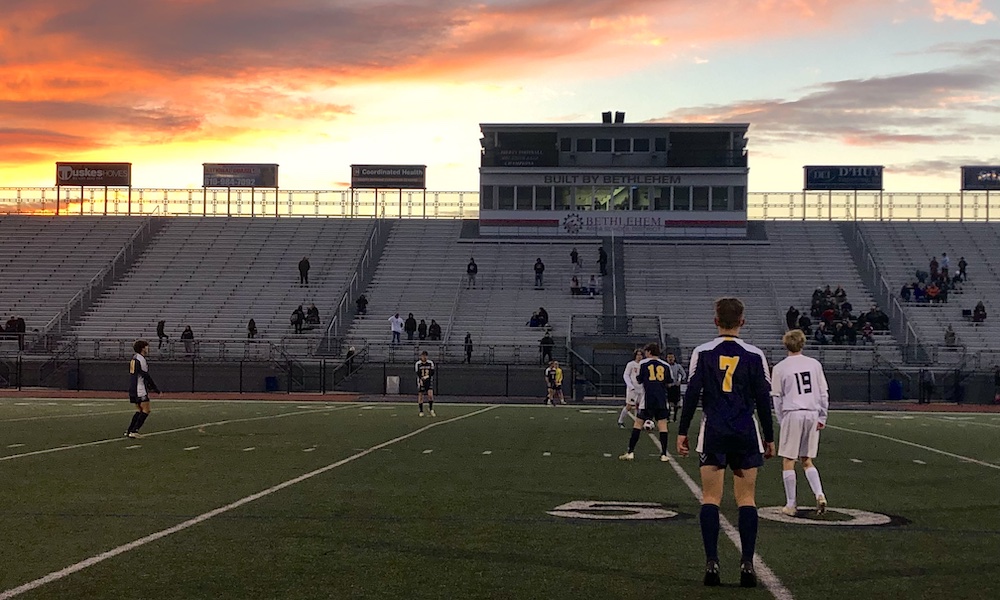 The Notre Dame Crusaders laced up their soccer cleats Tuesday night tying together a very dominant performance over the Palisades Pirates. Crusaders Head Coach, Craig Wrigglesworth said, "The boys needed to come out strong and they did." The Crusaders indeed did come out strong when Senior Francesco D'Avella scored twice within the opening minutes, giving the Crusaders the lead 2-0. Sophomore Cameron Bohn took it to the goal and quickly Senior Matthew Benolken followed him with a score.
Crusaders held the lead 4-0 at Halftime. Palisades acted early in the second half as Bryce Guthier scored for the Pirates, taking the score to 4-1. Then, Notre Dame's Francesco D'Avella scored his third goal for the evening, making a Crusaders lead 5-1.
With a little under seven minutes remaining in the game, Notre Dame managed to have three goals executed by Brendan Boyle, Fulvio D'Avella, and Mark Talpas, taking us to the final score of the game, Notre Dame (8) – Palisades (1). It was a cold, bitter night at BASD stadium, but the win fired up the Crusaders as they head to the District XI Finals Thursday night.