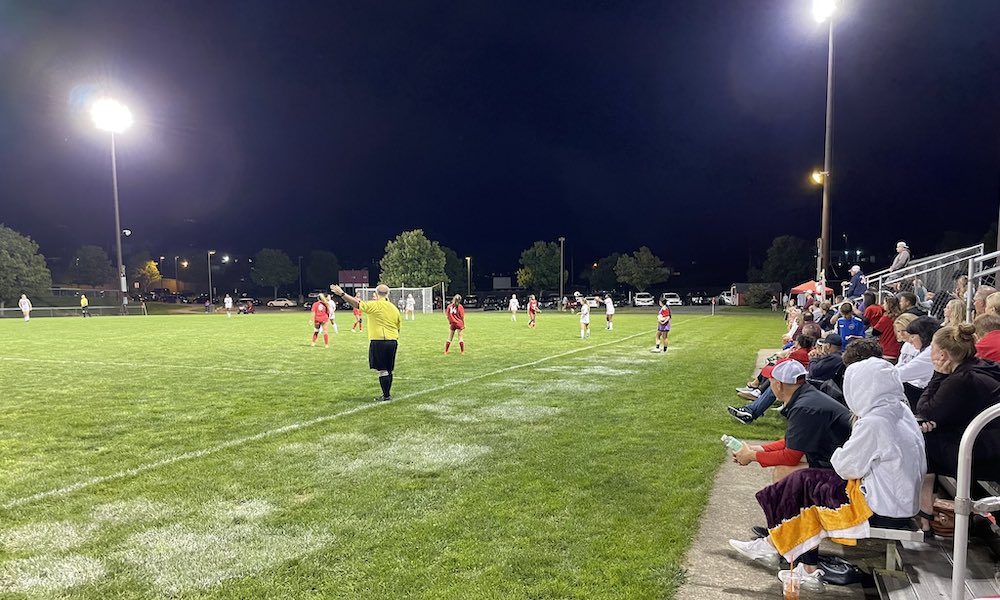 On October 5th, Easton girls soccer faced off against East Stroudsburg South. Easton played a great all-around game and won with a Final score of 10-1. Several Easton players had multiple goals. As for East Stroudsburg South, they started hot and then just flat-out fell apart.
Easton started off slow but really got control of the game after East Stroudsburg South started the game with a bang. East Stroudsburg's number 14, Mary MacIntire, scored their only goal of the match in the first five minutes.
That was it for East Stroudsburg South. Defensively, the Cavaliers struggled all game and offensively had very little production. They struggled to move the ball without turnovers. Defensively, East Stroudsburg struggled to stop the Rover's high-powered front line. Looking ahead for the East Stroudsburg team, they have to face Pocono Mountain West.
For Easton, they gave up one goal and they took it personally. Their high-powered attackers and mid-field started working together and never stopped. Easton's first goal was scored by senior striker, number 21, Jordyn Lytwyn. She had what some people would call an immaculate game. She poured in four goals tonight. Along with that, sophomore number 7, Lexi Lively, had two goals of her own late in the game. Along with them, senior Maddie Peters, Jillion Wilson, Brooke Jordyn, and Cami Day each scored a goal for the Rovers. This win gives them momentum for a big game against Nazareth Area on Wednesday, October 11th.
Easton can use this game as momentum for their big game against Nazareth. Their high-powered offense will be ready for Nazareth's strong back line. East Stroudsburg South is looking to finish strong. They do not qualify for playoffs with their record. They are looking to finish the season strong and improve in the offseason.
Easton vs. East Stroudsburg South currently 9-1 Easton is up led by Senior Jordyn Lytwyn with 4 goals! @goredrovers @easton_soccer @esasdsouthath @piaadistrictxi @eastpennconf18 @SLUHNSportsMed @D11Sports pic.twitter.com/d1kPxTvnKf

— Winston Hornik (@wins94670) October 6, 2023