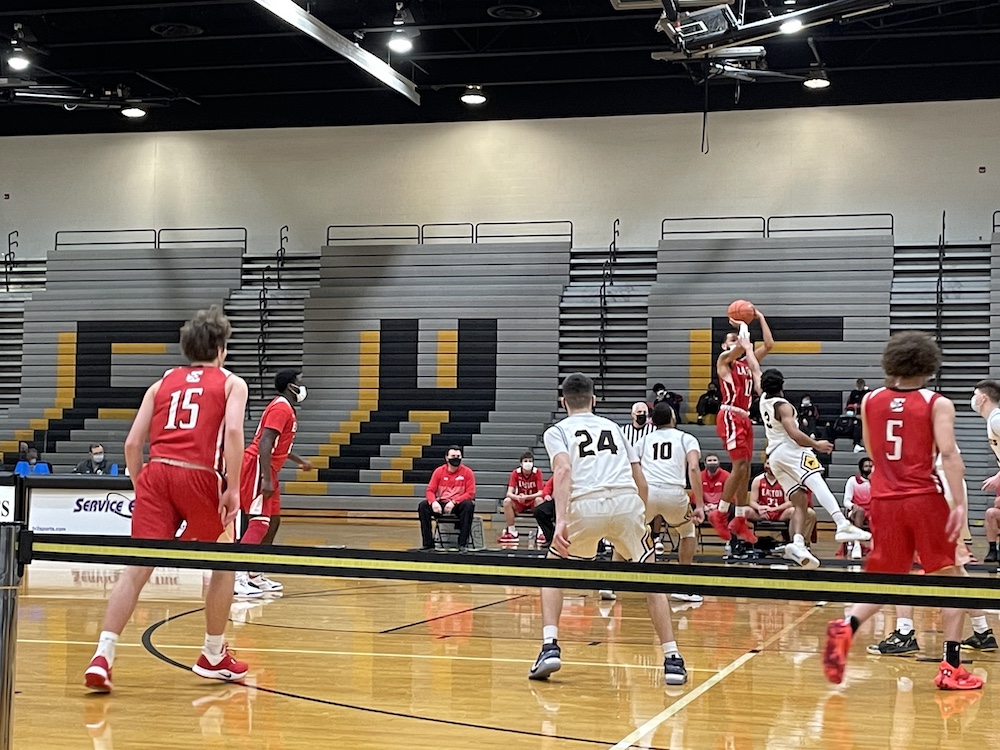 Easton boys basketball is bringing the energy as they now have four wins in a row beating Freedom 60 to 46 Thursday Night. They advance their record to 6-2 overall this season.
In the first half, Freedom was staying in it, as Sophomore Nick Ellis was putting up the points and challenging Easton. Coming in at the half, the Rovers led by six. At the start of the third quarter, Easton had a totally different mentality and attitude. They quickly turned the game around and were able to capitalize.
Senior Chris Hewey stepped up big, having back to back three pointers at the beginning of the third quarter. He put up 28 points for the night helping the Rovers keep their winning streak alive.
Easton plays Freedom again on Saturday at their home gym at 12:30 as they are looking to capture another win to really keep this momentum alive.