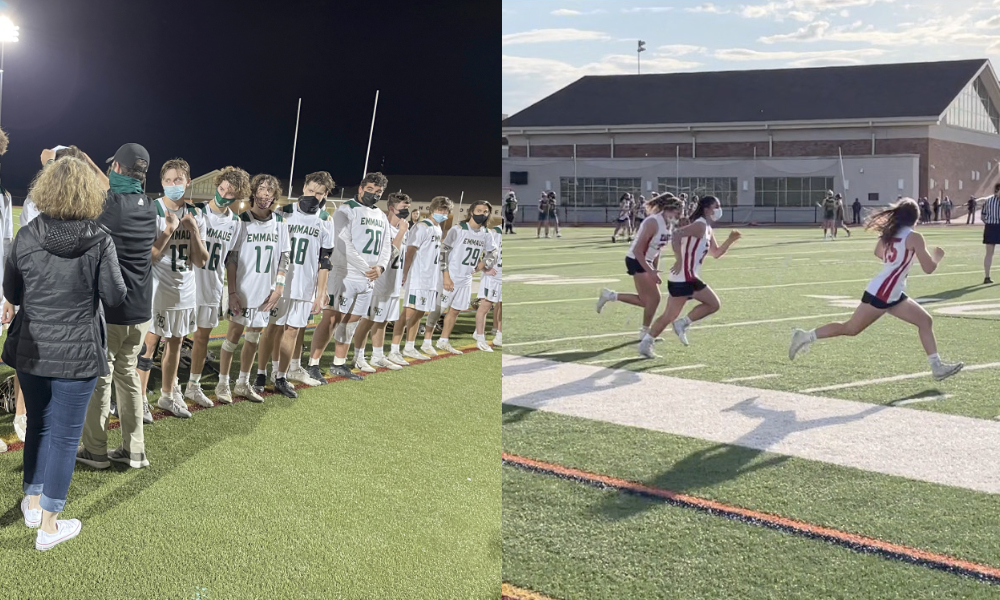 On Thursday evening, Northampton High School hosted the 2021 boys and girls lacrosse EPC championship games.
The girls championship game featured the unbeaten Easton Red Rovers (14-0) and the Emmaus Hornets (16-1) . Emmaus' only loss of the season was to the Red Rovers. The Hornets looked to get revenge. Easton, however, wouldn't let them come anywhere near the gold medal. The Red Rovers beat Emmaus 10-5. Leading the way for the Rovers were Lindsey Geiger and Jocelyn Morgan who had three goals each. Emmaus, runners up for the EPC title, look to districts now, which is their next chance at a gold medal. Easton, also in the district playoffs will look to win their first ever district championship in program history.
The boys championship featured Emmaus and Central Catholic. Emmaus was 16-1 entering the contest. Central was 14-1 and their only loss was to Emmaus. Emmaus started well getting in front 2-0 but then Central Catholic started to get confident. The Vikings went on a 7-0 run from the first quarter until the third when Emmaus' Adam Monek made it 7-3. The Vikings led 9-3 heading to the final 12 minutes of play.
The final score was 12-4 in favor of ACCHS. The difference in the game was Central converted the opportunities they were given, and Emmaus didn't. It was a special night for Easton girls lacrosse and Central Catholic boys as they won the EPC gold medal. District playoffs start next week. Easton girls look to win their first district title. Emmaus boys look to repeat their title reign from the 2019 season. Central Catholic will look to win their second gold medal in the month of May.