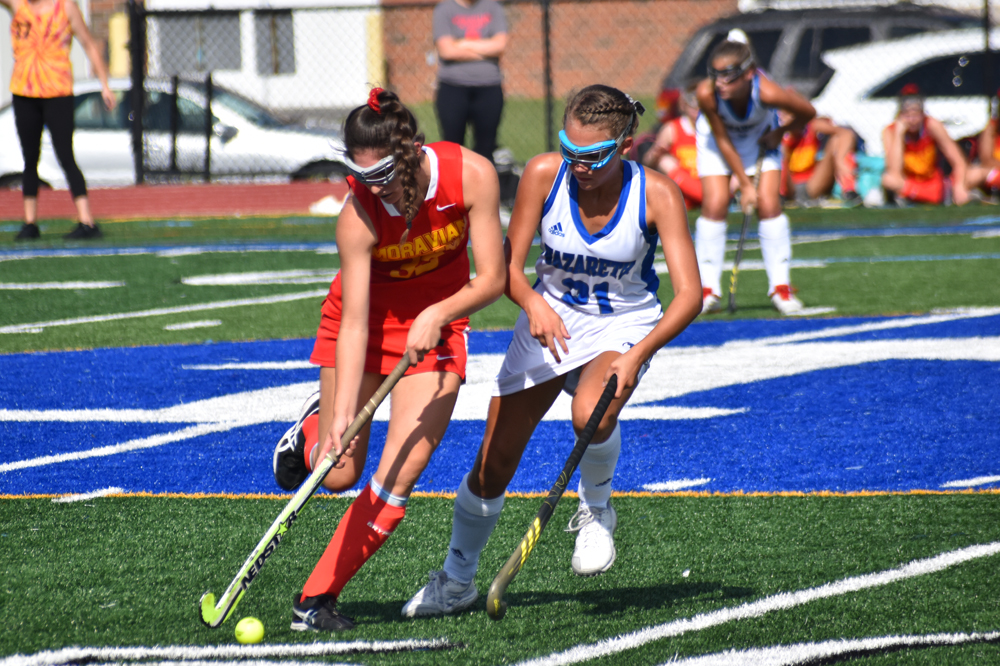 Wilson Area over Salisbury 4-2
Goals:
Katherine Lovelidge (S), Riley Stauffer (S)
Adriana Leguia (W) (3)
Ella Faulk (W)
Bangor over Palmerton 2-1
1st half
Taylor Brands (B) from Reagan Heard, Mattie Albert (B) from Emma Toth;
2nd half
Emma Baumgardt. Bangor had 8 shots on goal and Palmerton had 15. Marissa Hill had 13 saves for Bangor and Bryanna Cyphers had a stick save for Bangor. Shannon Dougherty had 6 saves for Palmerton.
Saucon Valley over Catasauqua 2-0
2 Goals – Katie Marker
SV shots 15, Catty 2
Goalies: SV Grace Albano – 2 saves, Sophia Becker – 10 saves
Southern Lehigh over Moravian Academy 3-2
Southern Lehigh goals:
Emma McKee, Brianna Stock, Mackenzie Reese, assists: Morgan Benner
Moravian Academy goals:
Nikki Chiaradia, Rylin Becker. assists: Amelia Loftus