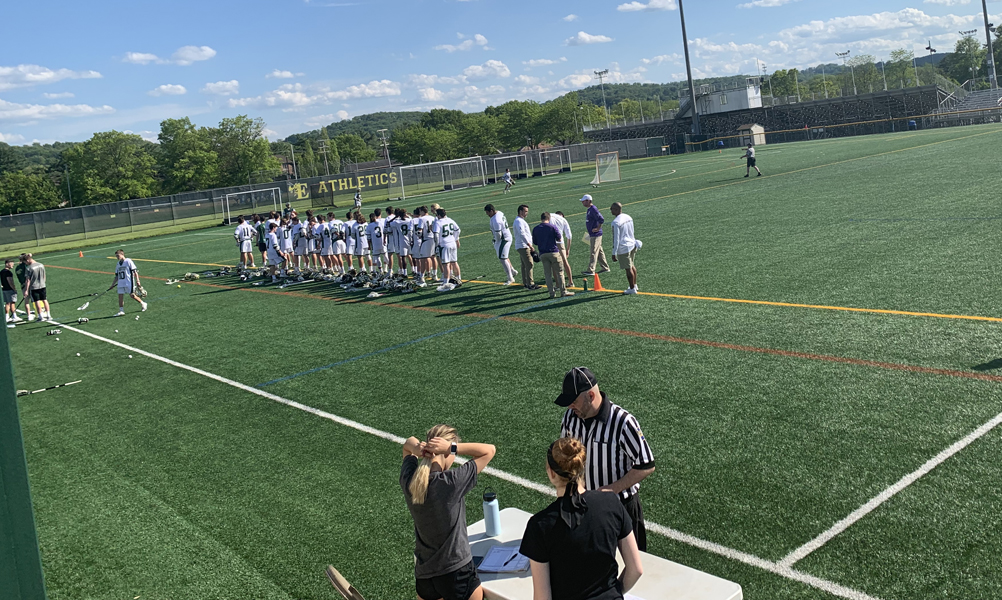 Emmaus Boys Lacrosse opened up District play with a big 14-2 victory over Freedom. Right from the start, Emmaus came out ready to win. They scored the opening goal early and never looked back. The first quarter finished 4-0 in favor of the Hornets.
The second quarter was more of the same from Emmaus and they went into half up 9-1.
Third quarter was a slower paced quarter, but the hornets still net three goals. Making it 12-1 after three.
In the fourth, Emmaus played their subs and still found two goals. Freedom would add a goal as well making the final 14-2.
Emmaus will continue districts Tuesday at five against Delaware Valley HS. Location: Northampton Area High School.
Hornets get the opening goal 1-0. @D11Sports pic.twitter.com/iJ6HbOIFmM

— Joey Draper (@joeydra1) May 16, 2019
Hornets 8-1 late first half pic.twitter.com/j1GMgko0Yl

— Joey Draper (@joeydra1) May 16, 2019
Final Emmaus 14 Freedom 2. Emmaus will take on Delaware Valley at Northampton High Tuesday at 5. pic.twitter.com/FEfmu0sYhh

— Joey Draper (@joeydra1) May 16, 2019
Interview with Emmaus Lax Head Coach Desi Gonzalez following the Hornets 14-2 win over Freedom. @D11Sports @_EHSAthletics @scotty1021 pic.twitter.com/vX21hO165z

— Joey Draper (@joeydra1) May 16, 2019