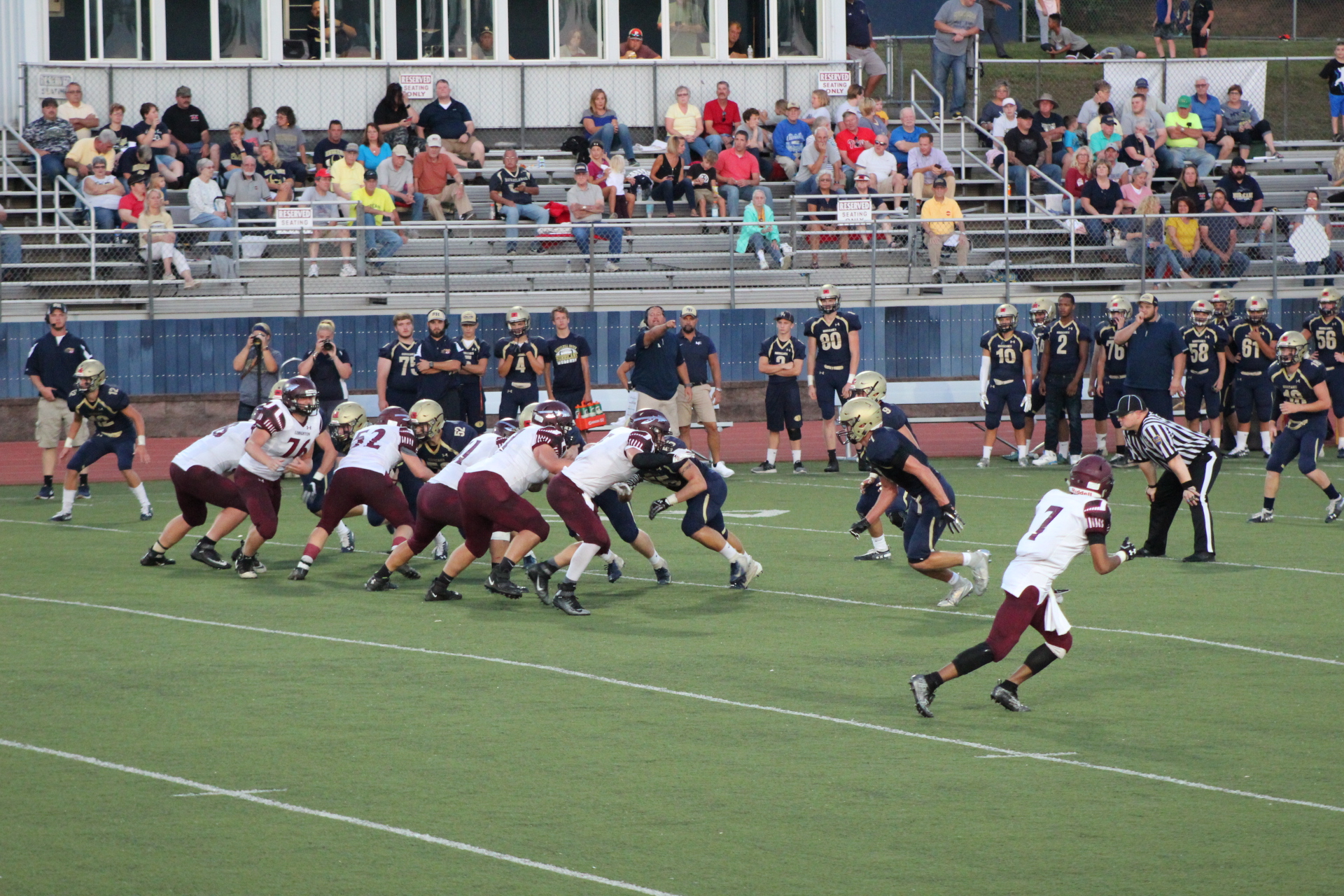 The Lehighton Indians got down to business this week, defeating the Schuylkill Haven Hurricanes 27-14. After a 58-14 loss to the Fleetwood Tigers last Friday, the Indians offense and defense were both equally hungry for a win.
Senior quarterback Lucas Sangiuliano opened up the scoring for the Indians in the first quarter with an eight-yard touchdown run. In the second quarter, Sangiuliano connected with junior Zach Hunsicker for another Indians touchdown.
Meanwhile, the Indians defense blanked the Hurricanes for the entire first half and held a 15-0 lead going into the locker room. Haven opened up the scoring in the second half with a touchdown from Kobe Brish, but the Indians fired right back.
Sangiuliano added two more touchdowns, giving him three on the night. The Hurricanes were able to add another touchdown but couldn't get anything else past the Indians defense. Lehighton will look to carry this intensity into next Friday when they face off against Central Columbia in their season home opener.