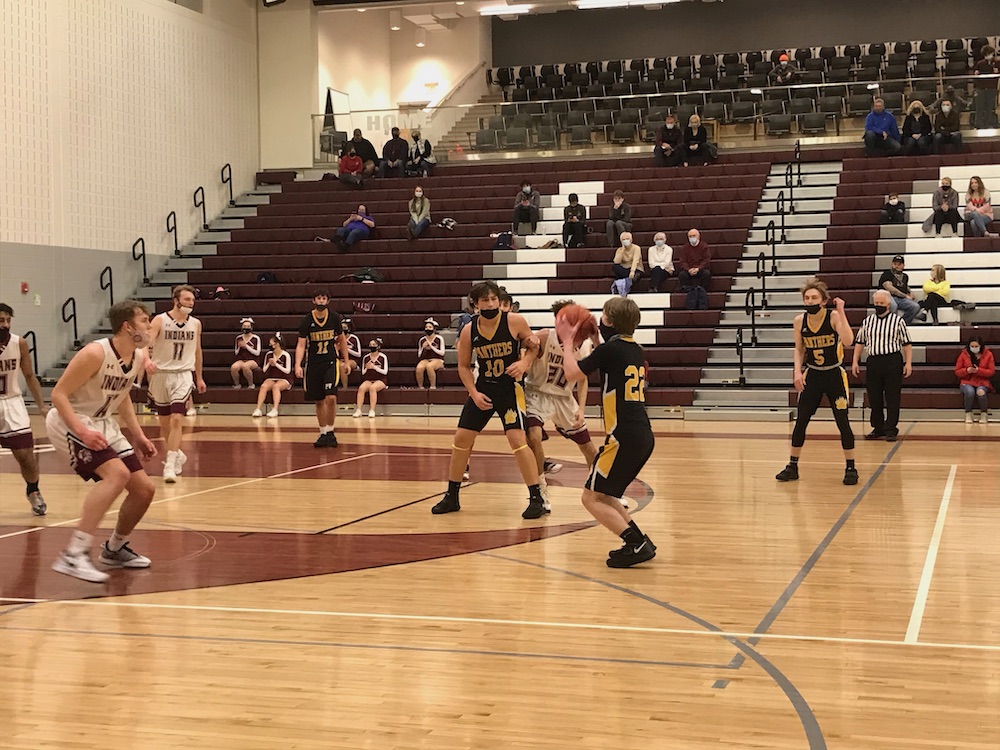 The Lehighton Indians welcomed the Panther Valley Panthers for a boys varsity basketball matchup. Lehighton entered the game with a 9-8 record, while Panther Valley entered with a record of 4-13.
Panther Valley pulled ahead of Lehighton 12-6 within the first quarter, but a 10-0 run by Lehighton gave them the lead 16-12 at the end of the first quarter. Lehighton added seven more points quickly in the second quarter making the score 23-12. Lehighton had the lead over Panther Valley at the half 30-22. Lehighton would extend their lead by holding Panther Valley to nine points in the third quarter while scoring 22 points. Richie Yturrino scored 11 of his 17 points in the third quarter. Going into the fourth quarter Lehighton led 52-31. Lehighton held on to their lead to win the game by a score of 65-37.
Lehighton's top scorers were Yturrino with 17 points along with 15 from Jack Lorenz. Panther Valley's top scorers were Stephen Hood with 17 points and Andrew Kokinda with 14 points. Mason Costenbader was named the D11Sports player of the game with eight points on the night along with eight blocks and several key steals. Lehighton improves to 10-8, while Panther Valley falls to 4-14. Lehighton's next game is Thursday, February 25th at 7:00PM for their last home game of the season against the Northern Lehigh Bulldogs. Panther Valley's next game is Thursday, February 25th at 7:30PM as they travel to Weatherly Area to take on the Wreckers.