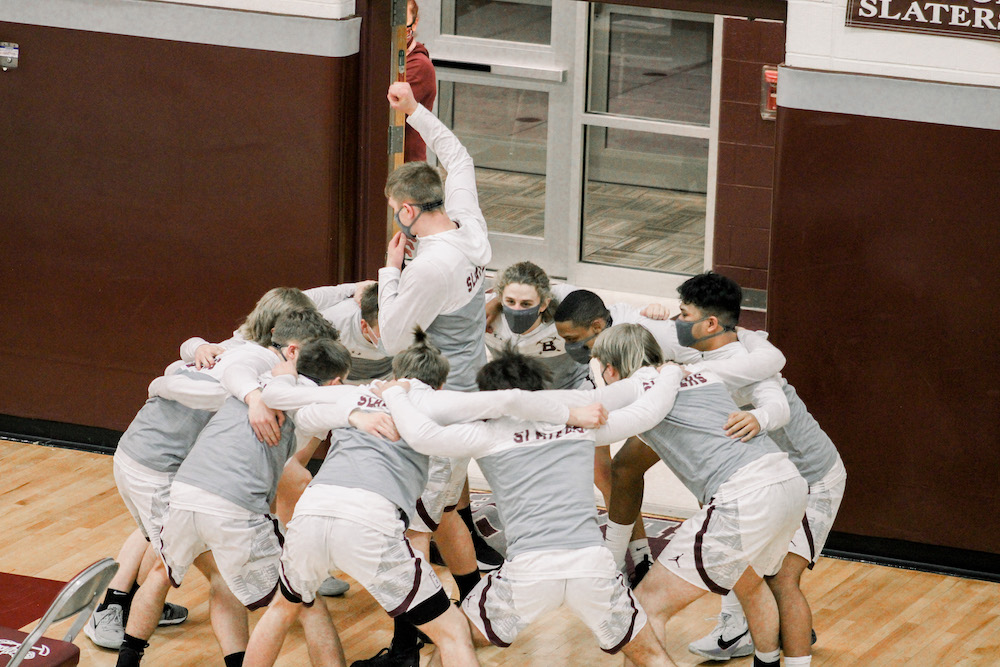 On Wednesday, February 24th, the Bangor Slaters hosted the Northwestern Lehigh Tigers in a colonial league home game. The Slaters just came off of a win against the Wilson Warriors and were ready to advance onto the championship game.
During the first quarter, both teams were scoring back to back. Three-pointers were scored by Bangor's CJ Miles, Josh Giaquinto, and Justin Peterson. Dylan Witkowski pulled Northwestern Lehigh through the first quarter scoring three three-pointers. By the end of the first quarter, both teams were tied 17-17. The second quarter was very similar with some of Bangor's top scorers being Gabe Zieba and Josh Giaquinto. At the half, the Slaters were leading the Tigers 28-22.
During halftime, both teams were strategizing and ready to get back out there. The second half of the game was a lively one. By the end of the third quarter, the Slaters got a lead on the Tigers 44-28. CJ Miles and Gabe Zieba were once again the two top scorers for the second half of the game and helped carry the Slaters to a 59-40 win against the Tigers.
After the game, I got the opportunity to speak with Bangor senior Gabe Zieba. He says that his biggest concern coming into the game was number 24, Dylan Witkowski. Zieba said, "He's a great shooter, but we locked him down tonight." He also mentions that he and CJ Miles have gone to colonial league championships every year of their high school careers so far and they are going to try and lead the team to another championship win. They will be working on new defensive sets to try and limit some of the players they will be up against when they play Notre Dame Green Pond this Friday.
Be sure to watch the Colonial League championship game Friday, February 26th as Bangor takes on Notre Dame Green Pond.