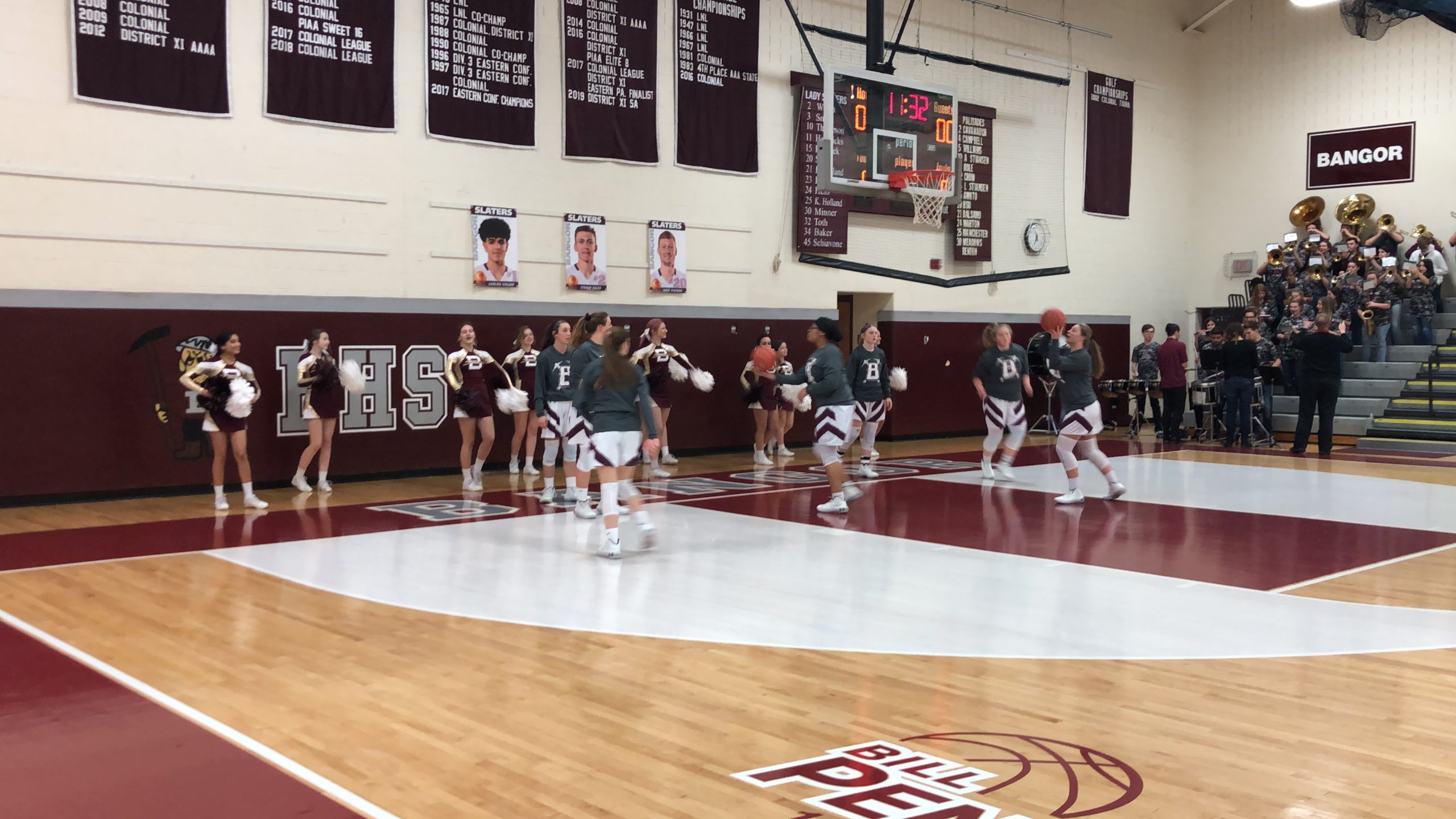 On Wednesday, January 8th, the Lady Slaters hosted the Palisades Pirates for a basketball game on Bangor's home court. To start off the game, Bangor scored a total of eight with points from Casey Walsh (Sr.), Kaylee Holland (Soph.) and Madeline Minner (Sr.). Palisades trailed behind with a three-pointer from Alayna Stanson to bring the score to 8-3. Throughout the second quarter, the Slaters continued to hold the lead and finished the half with a score of 22 to 9.
The energy both on the court and in the stands was raging. The cheerleaders gave a talented half time performance as well as cheers from the sidelines throughout the entirety of the game. The pep band, led by Mr. Eric Hahn, also kept the crowd alive with their lively stand tunes.
Continuing to use the energy and momentum they had built up in the first half, the Slaters kept up their fight to bring the game to a final score of 40 – 23. Annnddddd The Lady Slaters reigned victorious!
The girls play again Thursday, January 9th against Salisbury on their home court. Make sure you make your way to the gym to show your continued support for these girls!
@bangorsports_Al @D11Sports @SlaterAthletics #slaterpride ♥️⚒ pic.twitter.com/RqfqxP2Eik

— Ashlee Meeker (@Bangorsportsas1) January 9, 2020
we dance at every game, this one is no exception. let's go Slaters !⚒♥️ @D11Sports @Bangorsportsas1 @ladyslatersball pic.twitter.com/ar6ZG5pTiQ

— Alex Carson (@bangorsports_Al) January 9, 2020