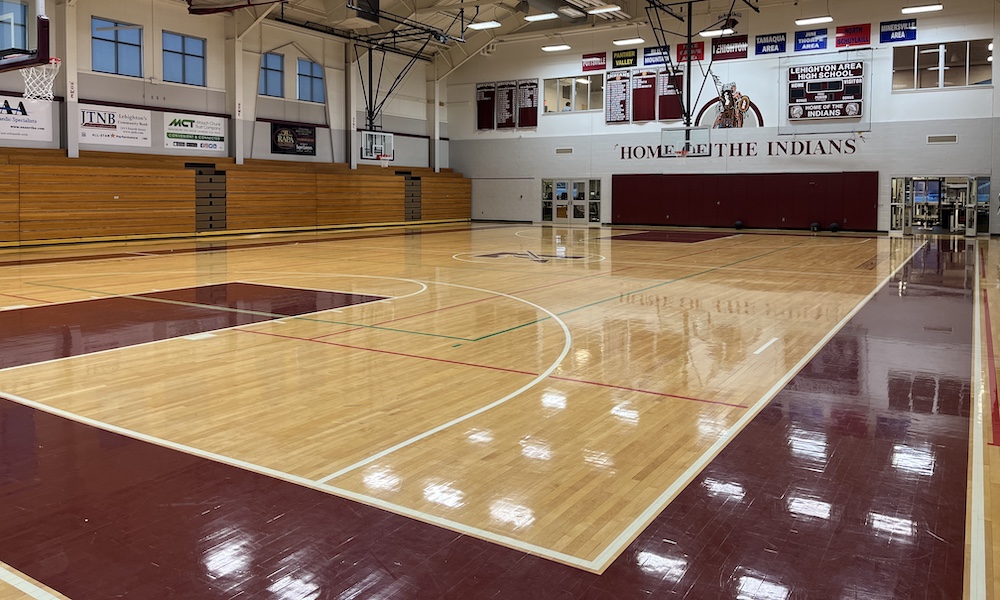 The Lehighton Indians are ready to kick off the winter sport season tonight, December 2nd, at Palmerton High School. Both boys and girls basketball teams will face Palmerton away and look to sweep. Indians wrestling waits for their season to start early next week. The Indians are eager and ready to get into the depths of the 2022-2023 winter sport season.
Like past years the Indians will play Palmerton in a girls-boys double header. The boys will play their game at 7:30 pm at Palmerton High School. This season the Indians hope to change the result of last season and beat the Bombers. They will arrive on the court tonight with a very different team than last season. Coach Miller says, "although we are young, we have some very talented newcomers". This fresh varsity team does return with Sr. Luke Blauch and So. Joe Roth. Brand new to high school and a varsity court are the freshman Blake Roberts and Cole Dietz who want to make some noise this season.
Preceding the boys game the Lady Indians will also face the Palmerton Bombers at Palmerton starting at 6:00pm. In the 2021-2022 season the Indians won their first District game in 25 years and hope to do the same this year. Coach Berezwick has hopes of a "competitive year in the league and a spot in the District Playoffs". The team faces a loss of a 1000 point scorer but intends to fill her shoes well. Key players returning to the varsity court this season are Sr. Taylor Bowman, Jr. Charli McHugh, Sr. Katie Wojton, and So. Emma Repsher. A freshman player to watch out for this year will be Olivia Serfass.
Lehighton's wrestling team will begin their season on Tuesday December 6th at 6:45 pm. The Indians will compete at home against the Northwestern Lehigh Tigers. The team comes with 35 wrestlers, 10 of which are returning starters. Additionally the Indians have 2 girl wrestlers, returning from last season is Sr. Layla Bravo and new this year is Jr. Maggie Pagotto. This season Coach Brown expects the team to be competitive in dual meets and send wrestlers to districts and further. Top wrestlers that are back from last season are Jr. Aiden Gruber, Sr. Nick Zeigenfuss, Jr. Wyatt Scherer, Jr. Jake Hall, So. Jacob Ferguson, and So. Deven Armbruster.