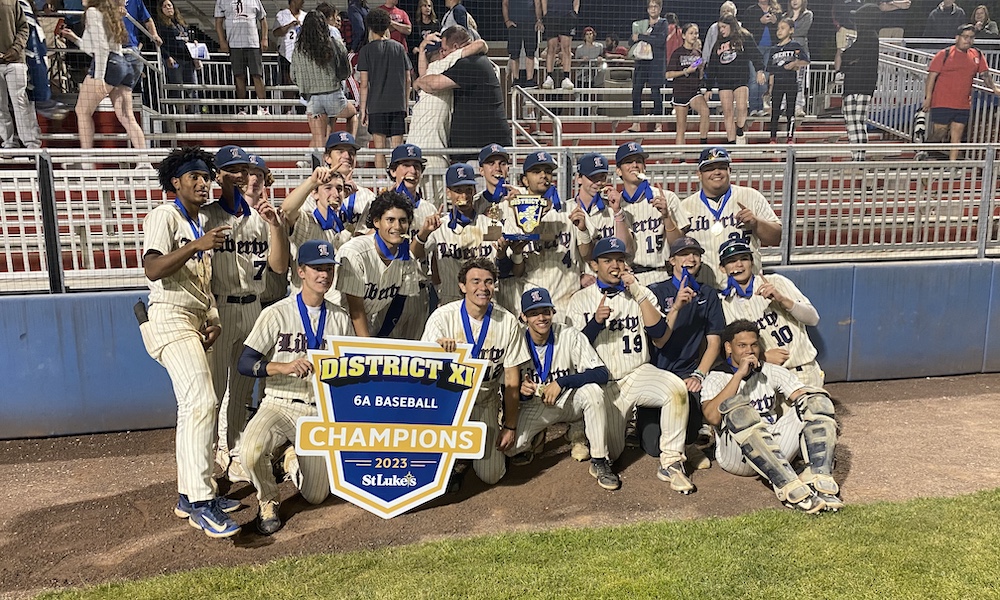 In a high-stakes showdown that showcased the true spirit of high school baseball, the Liberty Hurricanes delivered a resounding performance to defeat the Parkland Trojans and clinch the infamous District 11 Championship. The game, held at the beautiful Weiland Park Stadium on Wednesday night, will be etched in the memories of the hurricane players for years to come. From the very first pitch, both teams displayed even skill and determination.
The Liberty Hurricanes, known for their powerful hitting and impeccable defense, struck first, scoring three runs on a bases-clearing double by J.C Spinoza, followed by an RBI single by the catcher Reece D'amico all in the second inning. Their early lead seemed to unsettle the Trojans, who eventually put up three runs in the third all starting from a sacrifice fly by catcher Matthew Razzis.
As the game progressed, the Hurricanes regrouped and found their rhythm. Their pitcher, John Galgon, demonstrated incredible poise on the mound, keeping the Trojans' potent lineup in check. Galgon's precise pitching and strategic placement of pitches forced the Trojans into numerous groundouts and strikeouts.
With the solid foundation set by Galgon, the Hurricanes' offense truly came alive in the fifth inning. Sparked by a two-run double by Braylen Gonzalez, the Liberty team unleashed a relentless offensive barrage. Quick base running and timely hits by Tate Georgia and the unsung hero, backup catcher Franklin Pitchardo, helped the Hurricanes put the game, away sending a wave of excitement and anguish through both sides of the stands.
The teams battled fiercely throughout the middle innings, with both pitchers showcasing their prowess and keeping the opposing batters guessing. The defensive plays from both sides were equally impressive, featuring spectacular diving catches and laser-accurate throws. The tension in the air was palpable as the game approached its climax. The Hurricanes put up a six-run fifth inning mercy ruling the Trojans and clinching the 2023 District 11 title.
The celebrations that followed were a testament to the hard work, dedication, and teamwork exhibited by the Liberty Hurricanes, coaches, players, and parents.
Brozino with an RBI single in the bottom of the 5th and liberty mercy rules Parkland 13-3 to win the 2023 District 11 championship @PIAADistrictXI @D11Sports @TrojanSandlot @canesbaseball20 @ParklandAthlet1 @LIBERTYATHCLUB @mystlukes @SLUHNSportsMed @ParklandSchools @LibertyHigh pic.twitter.com/RZAzr4tsa5

— John Brubacher (@brubacherjohn21) June 1, 2023