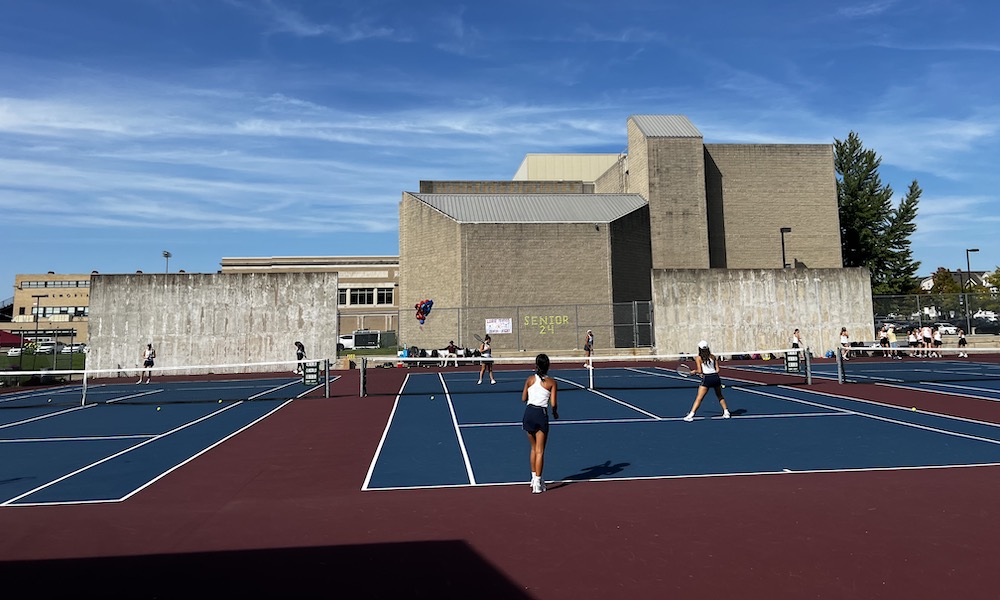 On Thursday afternoon, the Liberty Hurricanes celebrated seniors Bella Cantelmi, Sophia Csatari, Grace Daja, Rachel Lin, Ava Sabetti, and Angela Schray as they hosted the Bethlehem Catholic Hawks. The court was decorated beautifully for these six amazing seniors and the air was filled with excitement. The energy was high going into the match and Liberty was ready to play.
The Hurricanes brought the heat as they swept the Hawks with the final score of 6-0.
1st Singles- Helena Lynn 6-0,6-0
2nd Singles- Stephanie Zheng 6-3, 6-0
3rd Singles- Sophia Csatari 6-1, 6-0
2nd Doubles- Abigail Mayes and Ava Sabetti 6-4, 6-0
3rd Doubles- Bella Cantelmi and Rachel Lin 6-3, 6-2
4th Doubles- Grace Daja and Angela Schray 6-3, 6-1
After the match, head coach Chris Conrad, assistant coach Morgan Culver, friends and family, and the rest of the team not only celebrated another win for the Hurricanes but honored their seniors. The six seniors who have been recognized this year put so much hard work and dedication into all their years on the team. They all have truly made an impact and guided the team to success every day. The Liberty Hurricanes play their final match of the regular season against the Freedom Patriots on September 25, 2023.