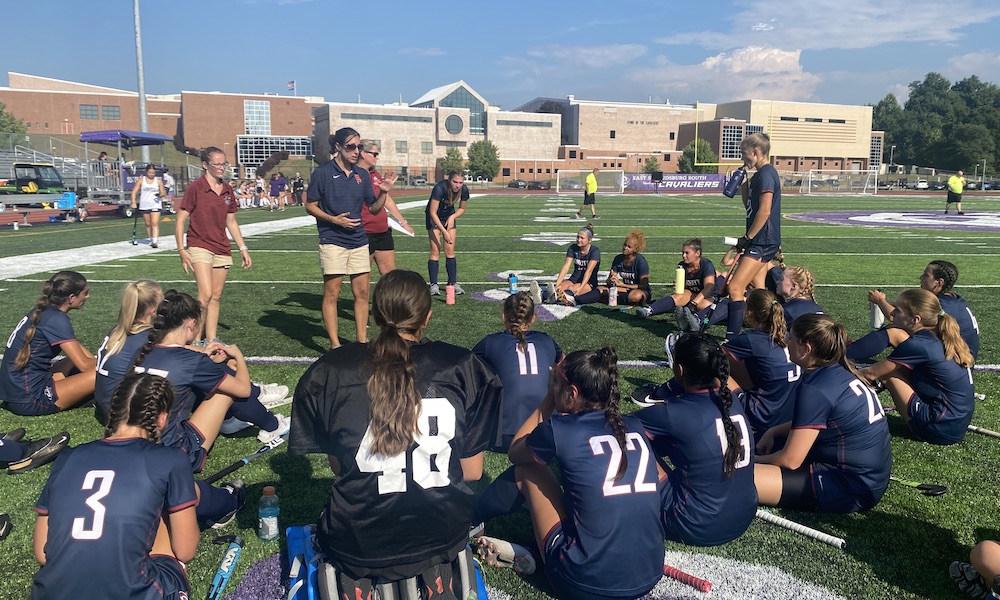 The East Stroudsburg South Cavaliers hosted the Liberty Hurricanes for their first season game. The field hockey game ended with a score of 4-1, Liberty taking the win.
Liberty was hungry to get a goal and had an offensive lineup. Within the first two minutes of the first quarter, Danielle Walz scored with the assistance of Julianna Zumas. The second quarter ended with Julianna Zumas making a goal with the help of Ruby Miller. The Hurricanes did a good job of keeping the ball close to the goal until after halftime. The score was 3-0, the third goal being made by Emily Tavares assisted by Ruby Miller.
After halftime, the Cavaliers were able to keep the action down the field at their goal. By the third quarter, East Stroudsburg made their first goal. The Liberty Hurricanes fought back and scored their last goal by Danielle Walz with the help of Tula Sobrinski.
"We rely heavily on the leadership component of this team. With two sidelined with injury, I'm happy to see people be able to step in, but we are eager to keep preparing for when we are at full health! Sarah Fitzpatrick and Ruby Miller did a great job distributing the ball and creating spacing. Juliana Zumas had her first varsity goal which is always exciting, and Danielle Walz put two in for us from the left post which is exactly what we look for!", said head coach Jill Dorn.
During the last few minutes of the game, both teams were fighting hard. Liberty was down at goal trying to get shots while East Stroudsburg South resisted. The intensity had everyone on the edge of their seats and standing on their tippy toes. Sarah Fitzpatrick was on her way to take the ball to goal until the horn announced that the game was over.
Liberty's season is looking bright, join them as they face Easton on Tuesday, August 30th at the BASD Stadium at 4:00 PM