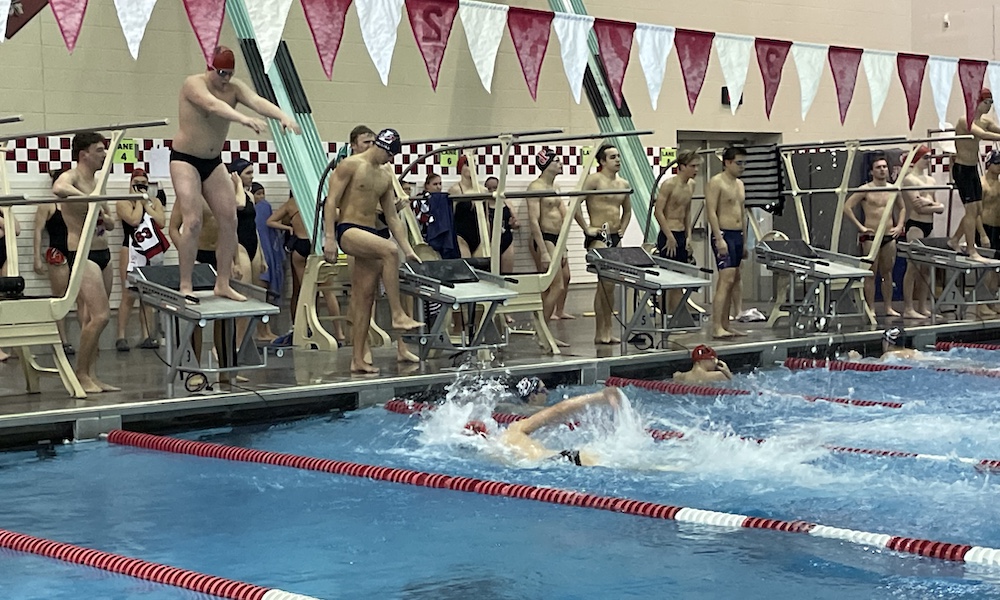 Parkland's senior night on Tuesday marked the eighth dual meet of the season. The Lady Trojans advanced to 7-1 after their win over Liberty 127-59. The boys lost to Liberty 101-82 falling to 4-4 on the season. We would like to congratulate our Parkland seniors, Kayla Johnson, Harrison Kim, Ethan Radio, Hillary Roth, Izzy Sheridan, Nicole Stofko, Claire Weaver, Leah Webb, Luke Willard, and Nick Zaffiro on their terrific careers and wish them the best of luck in their bright futures.
The Lady Trojans kicked off the meet with a solid 200 yard medley relay (Claire Weaver, Natasha Goldman, Hillary Roth, and Kayla Johnson) finishing first with a time of 1:53.67. In the 200 free, senior Claire Weaver finished first, freshman Julianne Zaffiro finished second, and junior Natasha Goldman finished third. In the 200 IM, senior Kayla Johnson finished first and junior Ashley Settle finished second. Junior Sydney Platt won the 50 free. For the 100 free, the first place finisher was sophomore Madison Roseman. Johnson also won the 500 free. Weaver the 100 back as both seniors won both of their individual events. In the 100 breast, Roseman placed first for her second win of the night, sophomore Sada Fleischaker placed second, and S. Platt placed third. As for diving, Nicole Stofko placed first with a score of 198.50. Great meet girls!
On the boys' side, they held their ground keeping the score a single point away after diving and just fell short of a win. Senior Nick Zaffiro had a great race in the 200 IM and secured first place. Zaffiro out touched Liberty's Malcolm Collins by 0.11 in the 100 breast to place first. Senior Harrison Kim out touched Liberty's Wade Wu by 0.15 to place third. Senior Luke Willard went a 5:00.69 in the 500 free and placed first. Freshman Colton Chung went a season best in the 100 fly, 58.98 and placed second. Freshman Gabe Krizel also went a season best of 53.46 and placed third in the 100 free. As for diving, senior Ethan Radio placed first with a score of 256.30, junior Ryan Beltrame placed second with a score of 196.40, and freshman Harry Epstien placed third with a score of 126.90.
The last dual meet for Parkland will be at home against East Stroudsburg South at Parkland on Tuesday February 1st starting at 4:00pm. The teams will continue to strive to achieve spots for districts and prepare for the championship season. Good luck teams.