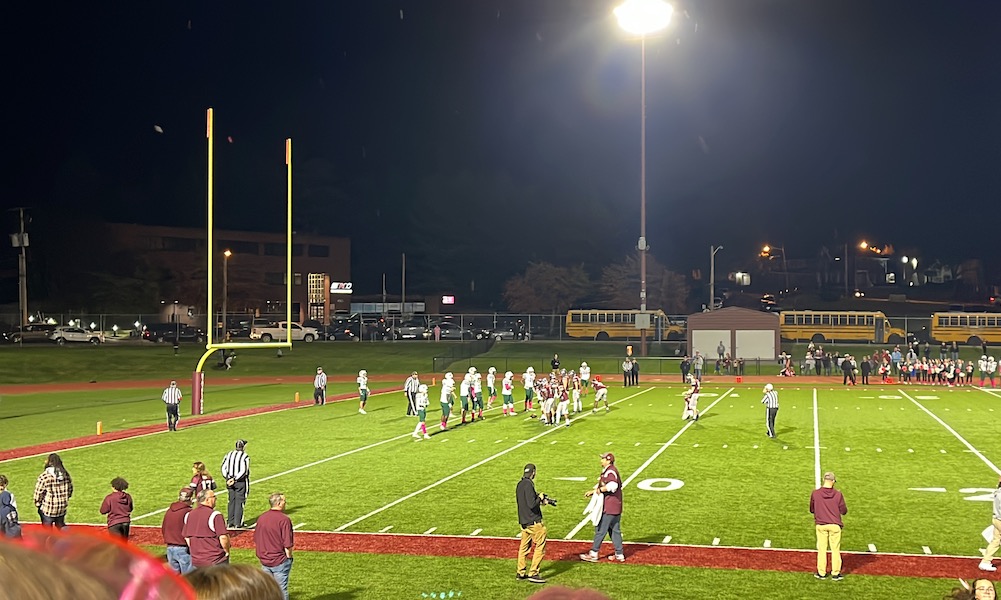 Phillipsburg hosted 0-8 East Brunswick for their senior night. Phillipsburg started off the game strong, with an interception by Felix Matos. This led to the first of many touchdowns by PBurg. Jah'Quil Dooley put the first points of the game on the board. Colin Hoey's extra point was good. This put PBurg at 7-0 with 10:07 left on the clock for the first quarter.
On East Brunswick's next possession, Phillipsburg's Cameron Bohal had PBurg's second interception of the game. Despite the penalty on the Liners, Sam Dech scored and Hoey converted the extra point.
East Brunswick was able to squeak out their only points of the game with 2:06 left in the first quarter.
On PBurg's next possession, Jett Genovese passed to Matthew Scerbo Jr. for PBurg's third touchdown of the game. After the extra point, the score was 21-7.
To start the second quarter, Sam Dech scored his second touchdown of the night. The successful extra point put PBurg up 28-7.
The fifth PBurg touchdown was scored by Kevin Burgess.
The Liners had their third interception of the night when Patch Day picked off East Brunswick's pass. The Stateliners were able to successfully convert this into yet another touchdown. Nick Stettner's pass to Scerbo Jr. put the score at 42-7, with 2:23 left in the half.
The final two quarters went by quickly due to the mercy rule being in play. A handoff from Stettner to Wilson Marquez put the final points on the board.
The final score was Phillipsburg 49, East Brunswick 7. This victory gives PBurg good momentum heading into the playoffs.