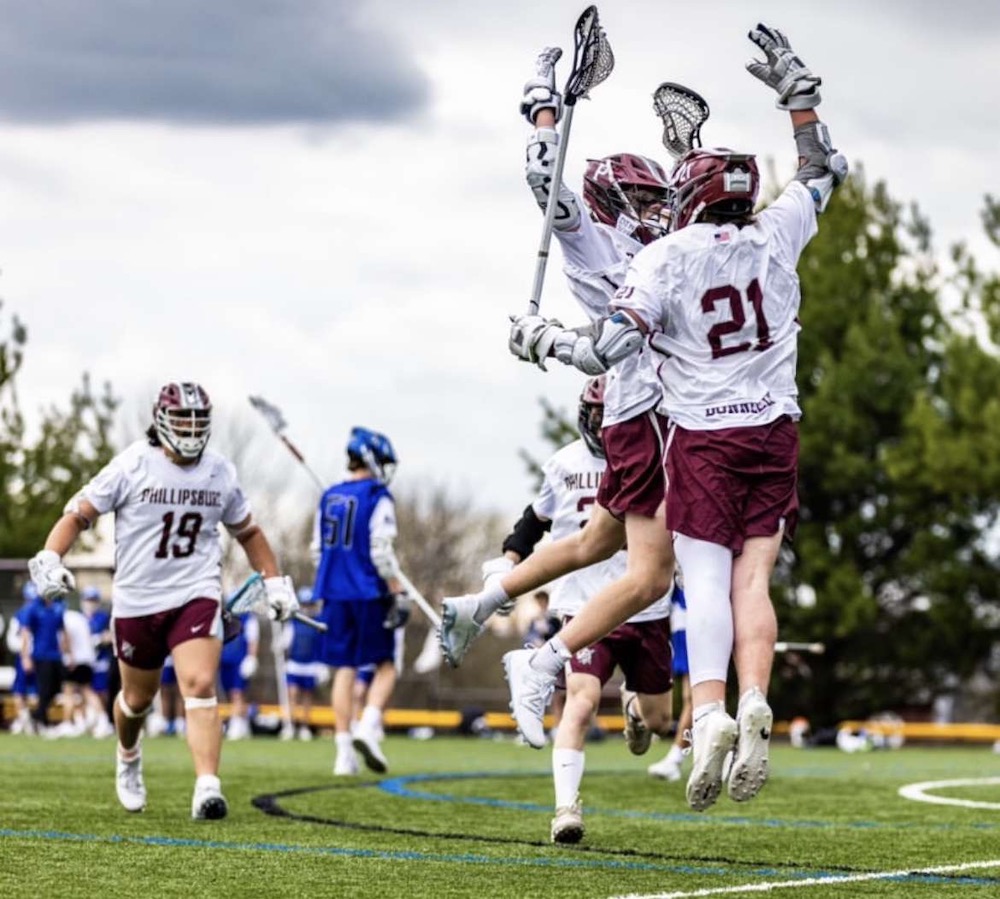 Lacrosse has officially started in Phillipsburg. New head coach, new players, and many new formations and plays.
Last year, Phillipsburg had a rough season in 2022, only winning two games against Montgomery and Warren Hills. They had many young and new offensive players who had not seen playing time on a high school varsity field. In the offseason, Pburg hired Lycoming college graduate and attack man Shawn Rosa to try and change the way the team works.
Two seniors, Midfielder/Face off Aiden Renner and Defenseman Jacob Gorspe-Burke, lead the team as the top players. Aiden, who has been one of the main face off guys on the team for the past four years, is headed to Plymouth State University to continue his lacrosse career. Also, Jacob is going to Kean University to continue to be a forceful defender.
Other key players on the team include senior Zach Ries, sophomore Jimmy Donnelly, and junior Patrick Day. Ries is a very aggressive player and an amazing leader as one of the few seniors on the team. Donnelly has a very nice shot and is gonna put a lot of points on the board for the team. Day is a ground ball machine and not afraid to put his body on the line.
Phillipsburg opened their season up against one of the best teams in the state, Bernards. The Stateliners could not seem to get anything going and ended up losing 19-2 with Zach Ries and Cormac Flanagan scoring. They seemed to go too fast on the offensive side and forced a lot of possessions.
Warren Hills was the next game up for Pburg. This was one of two wins last year. This year was different with Pburg losing a close game 11-8 with Donnelly scoring a team high three goals and two assists. Flannagan also put two goals in the back of the net. The Defense seemed to struggle to set up and did not know what to do at some points.
Lastly, North Hunterdon was the first away game for Pburg this season. North came out of this game with an explosive force scoring seven goals in the first quarter with Pburg scoring none. Pburg ended up losing 20-11 with Renner scoring a total of nine points and Donnelly scoring four goals.
The Stateliners have had a rough start to the season, losing the first three games. Although they have a really tough schedule ahead, Phillipsburg looks to turn their season around and put a few wins on their record. The next two games are against Immaculata on Thursday April 13th and Somerville on Saturday April 15th.
Coach Rosa needs to build some momentum on the team, because what they are doing right now is not working. It looks like the team needs some motivation to get through the season. If Rosa can change the team, and change some lacrosse situations, this team will be new and improved.