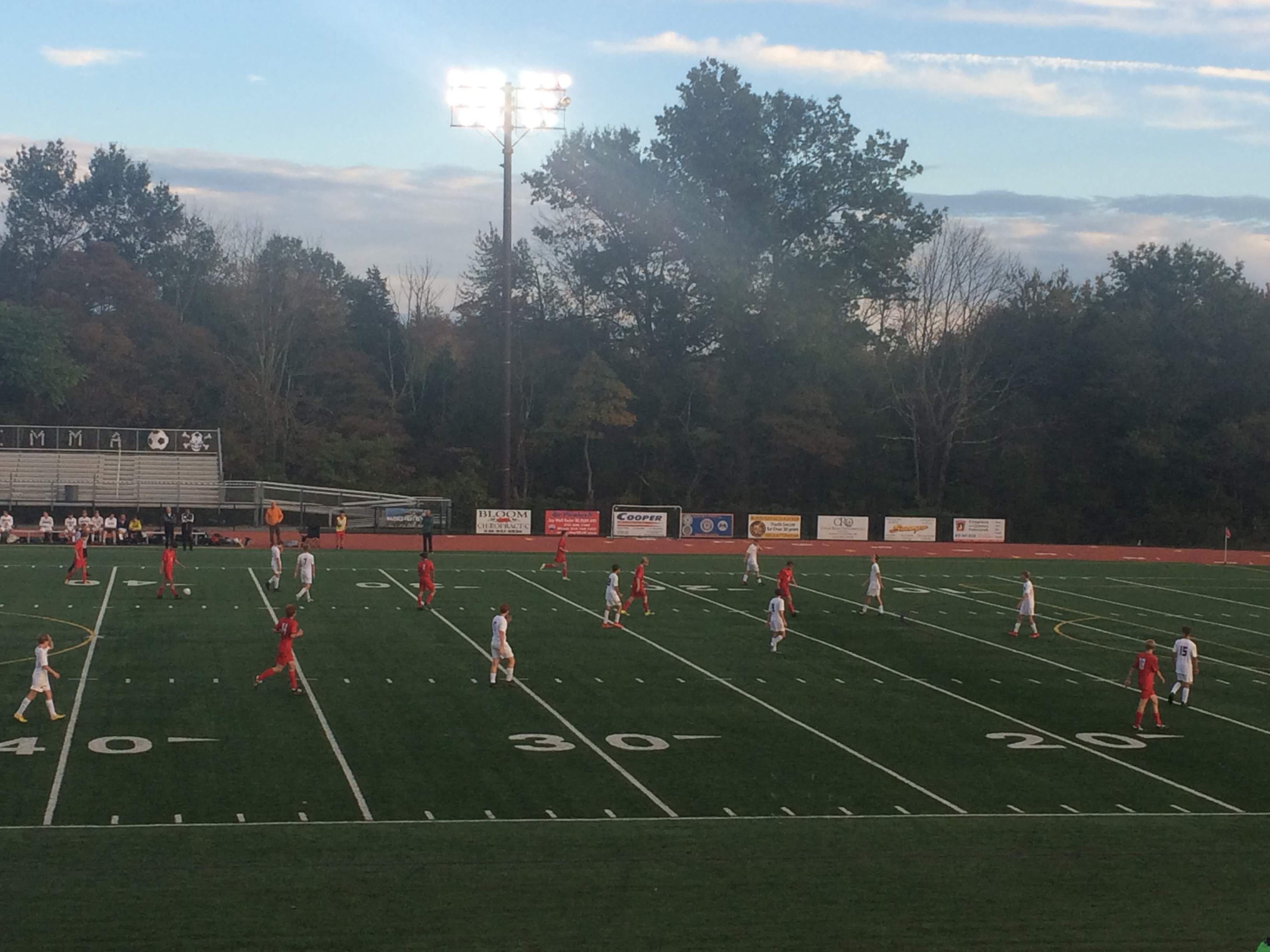 The Pirates' varsity boys soccer team faced the Saucon Valley Panthers on Tuesday night. Palisades prepared for their second to last home game with a record of nine wins and eleven loses. Lucas Bottelier had come up big the game before with an important goal that led to the Pirate's victory. Saucon Valley came into the matchup with eleven wins and seven loses this season.
Saucon Valley started off the game strong by scoring in the first eight minutes of the first period. Ike Aherne of Palisades got a handball eleven minutes into the game. The Panthers received a free kick though this was a missed opportunity for Saucon Valley. Steven Yannett, the Palisades goalie, blocked a few goal attempts halfway through the first period, saving Palisades from being down even more. Saucon scored once again twenty five minutes into the contest, making the score 2-0 them. Palisades offense set off on a run down the field, but sadly got lost in a sea of red jerseys and the ball was taken up by Saucon's goalie. Palisades first big offensive move of the game was a failed goal attempt with three minutes left in the first period.
The Panthers had a scoring attempt halfway through the second period, battling with the Palisades goalie who saved multiple shots. Saucon scored with twenty minutes left in the game, making the score 3-0 Panthers. Eli Lerch had a big break for Palisades with seven minutes left in the game, attempting to keep the Pirates from being shutout, though falling just short. Bryce Guthier followed this attempt with one of his own by driving the ball down field, but once again was unable to score.
The game ended 3-0 after tough playing from both teams. The two teams records are now 9-11 for the Pirates and 12-7 for the Panthers. Palisades headed to Quakertown for their final game of the season, hoping to finish strong by upping their record to 10-11. Saucon Valley also finishes up their season away, at Notre Dame.