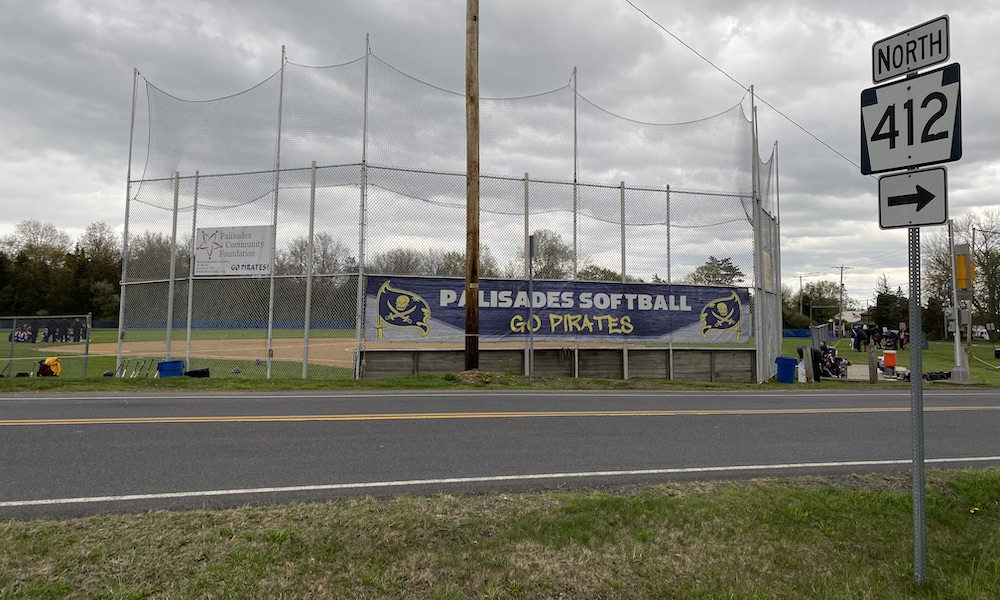 The Palisades' softball team took on Notre Dame on Wednesday for their second home game of the week. In their previous matchup, Notre Dame won 5-4 in a close game.
Starting off the game on a high note, Pirate pitcher Karlye Teman struck out her 100th batter of the season in the top of the first. Teman is just a freshman and completed this milestone in an impressive ten games. The top of the first ended scoreless and Palisades came into the dugout ready to hit. Ailish Kelleher started the inning off with a two-run home run to give Palisades the early lead. Teman doubled and was brought in by Ashley Amato, who then scored on a two-run home run by Bri Hunter. Kirsten Mayers additionally doubled but was left on the base path. The damage was done and Palisades led 5-0 after the first inning.
Notre Dame was unable to score in the second and the Pirates went back to work at the plate. Ava
Paglianite singled to start off and with a few infield errors was able to come around to score, making it 6-0.
Both teams were relatively silent until Teman capped off her game with a solo home run in the bottom of the fourth.
Notre Dame was determined to not be shut out and came out swinging in the top of the sixth. Megan Shields doubled with one out and made it to third on an overthrow. Addison Ryan continued the momentum and drove Shields in with an off-the-fence double. With another Crusader single, Notre Dame was on the board, 7-2.
After another out, the Pirates were back up to bat and put on a show. With contributing hits by Paglianite, Kelleher, and Teman, the scoreboard flashed to 8-2. Amato had a base-clearing triple and was singled in by Brooklyn Lucas. Still with no outs, Hunter doubled and the game was ended on a sacrifice fly that brought in Lucas. Palisades mercy ruled Notre Dame 12-2 after six.
This win for the Pirates marks their fourth of the season. They take on Northern Lehigh next on Thursday while Notre Dame travels to Liberty Friday.