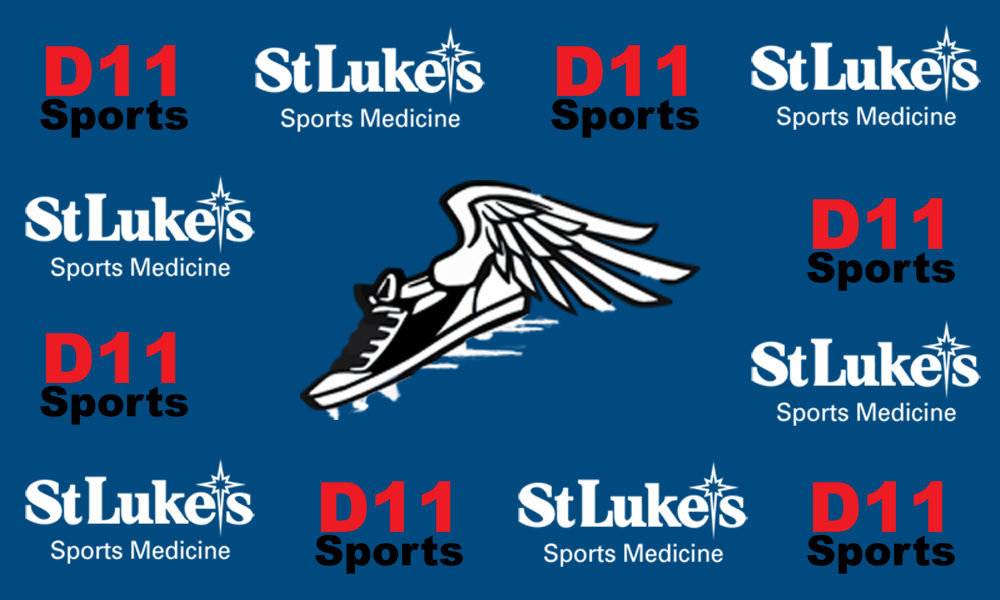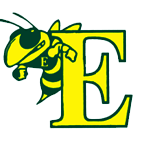 Distance: Paul Petre, Mark Magee, Colin Schaffer, Brendon Ward Coming off of a PIAA State 4x800m relay last year, and breaking the 4x800m relay indoor record this year, we expected these 4 seniors to be part of another exciting track season. Their goal was not only to earn their way back to states, but to also qualify for Penn Relays and even Nationals. They had high hopes to hit that 8:00 minute mark and break the outdoor record. Colin Schaffer especially has been noted to be the most improved athlete entering this outdoor season. Paul Petre and Brendon Ward are both attending and competing in Track & Field at Moravian College. Additional distance seniors are Ian Cox, Ben Shimer, and John Rush.
Mid-distance: Kaia Berrio had a break through this past XC 2019 season, and has been training with sprints to improve her speed in track. She is part of the 4x800m relay that broke the indoor team record this past season. She is an instrumental part of our team, as she can compete in any event from the 200m up through the 3200m, including any of the the 4x100m, 4x400m, and 4x800m relays. She will be attending and competing in Track & Field at Ursinus College.
Hurdles: Jaiden Acevedo, Jake Perry, Catherine Gallagher, Liz Mazzella All 4 of these seniors were expected to be varsity meet point contributors. Liz and Catherine are field hockey players, who consistently transition to track with ease and motivation each and every season. Jake Perry missed out on last track season due to a soccer injury and was ready to earn his way to EPC leagues and Districts this year. Jaiden had an amazing indoor season, and was also ready to re-visit EPC leagues and Districts this year.
Jumps: Sylis Alliston, and Laurel Widdoss were the clear leaders on the jumps team, and student board members on our winter track team. Sylis trained the entire winter track season, and was ready to be part of all 3 jumps as well as pole vault this track season. Laurel was shooting to best on all of her jump marks, as well as continue to perform in the hurdles as well. Luca Flick and Jared Green were already jumping far beyond their jumps from last year. Dylan Michael and Matt Smith were pleasant surprise additions to the jumps team this year, already jumping right aside of their top performing teammates. Additional senior jumpers are Grace Lynch, Ryan Stewart, John Ferris.
Pole Vault: Parker Hanosek, Devin Metzger, Brody Pavelko, and Abigail Sommer. These 4 seniors have been training with our new pole vault coach, Kate Lynch female pole vault record holder at West Chester University, all prepared to soar to new heights.
Sprints: Alanna Smith, Kayla Smith, Breyanna Roper, Mackenzie Dries have been referred to as the fabulous 4, within 0.28 seconds of the school record, ready to break it this season, and have competed at the PIAA State Track meet for the past 2 years with an automatic qualifying time. Alanna Smith competed at PIAA state meet individually in the 100m. Both her and her sister, Kayla, plan on attending and competing in Track & Field at UCONN. Breyanna Roper will be attending and competing at DeSale University. An additional senior sprinter was Genesis Rodriguez, new out for the team this year and excited to join the squad.
Sprints (boys) Mason Boyd and Jakob Smolinsky were trained and ready to have the season of their lives. Boyd had a 4-event podium finish at District XI meet last year, and made the trip to SHIP in the open 400m at the PIAA State meet. He was looking to break the school triple jump record. Boyd will be attending and competing in Track & Field as a multi-event athlete, at Shippensburg University. Smolinsky was already running faster sprint times in the 100m, 200m and 400m even before the season began. He was looking to near the school record in the 400m and get to the PIAA State meet as well. He will be attending and competing in Track & Field as a sprinter at East Stroudsburg University
Throws: Jaylin Roper, Bryan Bertsch, Alex Kleinschmidt, Art Schmidt, Alex Taylor, and Mac Thomas We were so excited for these 6 throwers to finally take charge of the throws team in our dual meets and post season. Throws for the boys team has always been a weak spot, but this year was going to be different. Each of them had been training in pre-season, challenging each other, and throwing distances farther than the previous year in tryouts and practices for the first 2 weeks. This was the season for our boys throws team to excel. Of note, Jaylin Roper earned our indoor shot put record this past indoor season.
Samantha Moratori, our female senior thrower, is best known for her vibrant smile and positive attitude leading the girls on the throw team.
Senior Track Manager McKenna Magditch was an absolute blessing to our team in the first 2 weeks of practice, willing to help in any way possible!