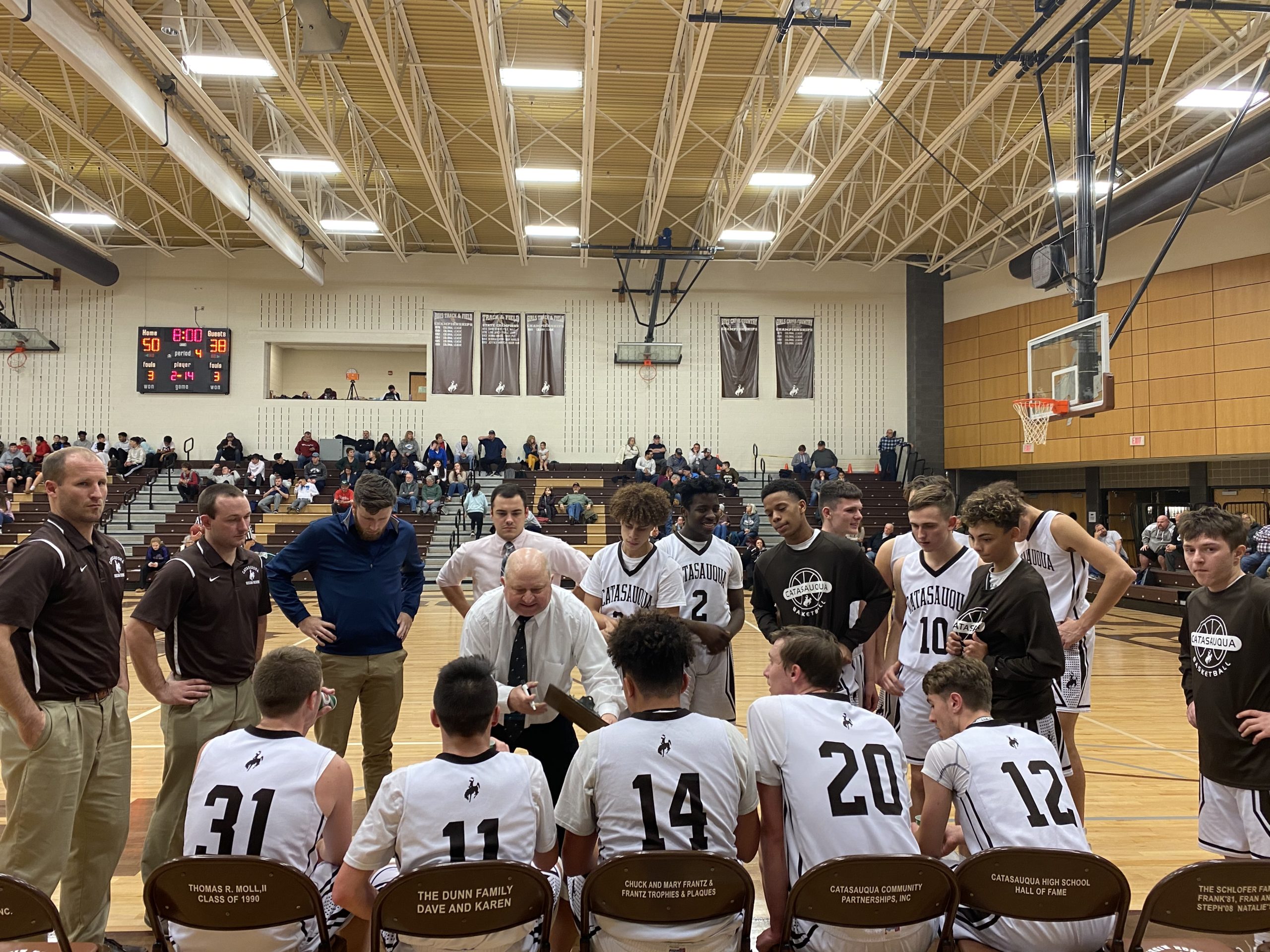 The Catasauqua Boys Basketball team was back in action at home tonight playing host to Lehighton. Both teams came off wins and were hoping to add another one tonight.
The game started off pretty quickly for Catty. Catty ran up and down the court getting some easy and quick layups. As the quarter went on, Lehighton started to fight back and got on the board. At the end of quarter one, Catty was leading 16-11.
In the second quarter, Lehighton started to get aggressive and held catty to only scoring ten points. At halftime, the score was a close one with Catty still leading by three.
Catty really picked up in the third quarter, scoring 24 points alone. They were able to keep the momentum up through the end of the game. The roughs held on to beat Lehigton 64-55.
For Catasauqua, Derek Troxell, the D11 Player of the Game, led the team with a high of 17 points. He also had five assists and five steals. Derek George was right behind him with 14 points. Ty Reitz added ten.
For Lehighton Richard Yturrino had a high of 16 points, while Zach Hunsicker added 14 additional.
The Roughs will play host to Moravian Academy this Friday January 10th in the CHS gym. Game time is scheduled for 6:45pm.