Player Name: Shane Miller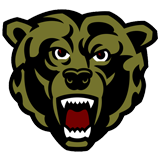 School: Mahanoy Area
Year: 2020
Postion(s): Center
Jersey Number: 24
Height: 6'4
Other Sports: N/A
Starting Experience: 4
2018 Stats:
16.7 PPG
12.8 RPG
29 3PT FG
2018 Honors:
Cardinal Classic All-Tournament Team
Second Team Standard Speaker
Player Twitter Handle: N/A
Coaches Comments: Shane has been a four year starter. He is closing in on 1,000 career points and rebounds. He has the ability to play both inside and out. He lead the team in three pointers made and blocks.