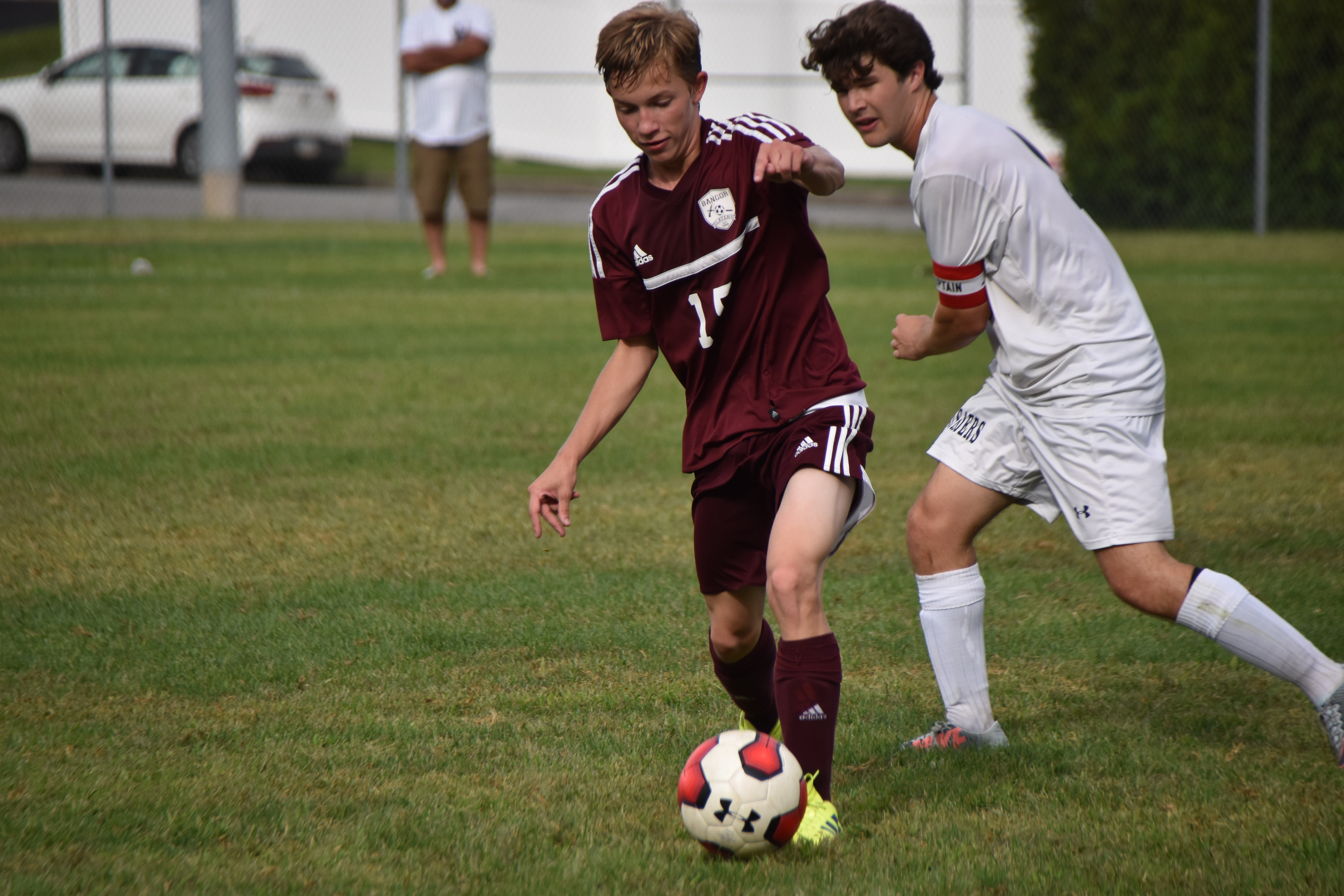 With two regular season losses under their belt to start today's game, Bangor's 4-1 loss to Notre Dame Green Pond stung a little extra tonight. Fueled tempers from both teams allowed for an exciting match for spectators with multiple fouls being called on both teams as well as a yellow card being administered to Bangor Slaters Head Coach, Dave White. Playing against their former teammate, John Lozinger, the team showed added heart and passion with each play, both as a team and as individuals.
Despite the score, the boys fought hard and are beginning to prove themselves more and more every day. Junior captain Gabe Lawler helped this bittersweet game take a turn for the better, by netting a goal from the penalty mark during the second half to score the first and only goal of the season so far.
The Slaters may be off to a rough start so far this season but that doesn't mean they won't come out as top dogs by the end. Senior captain Derek Lasher believes that this team has, "…put in the work and will now reap the rewards," and he couldn't be more correct. With the continued dedication and driving forces behind this team, great things are expected for the future.