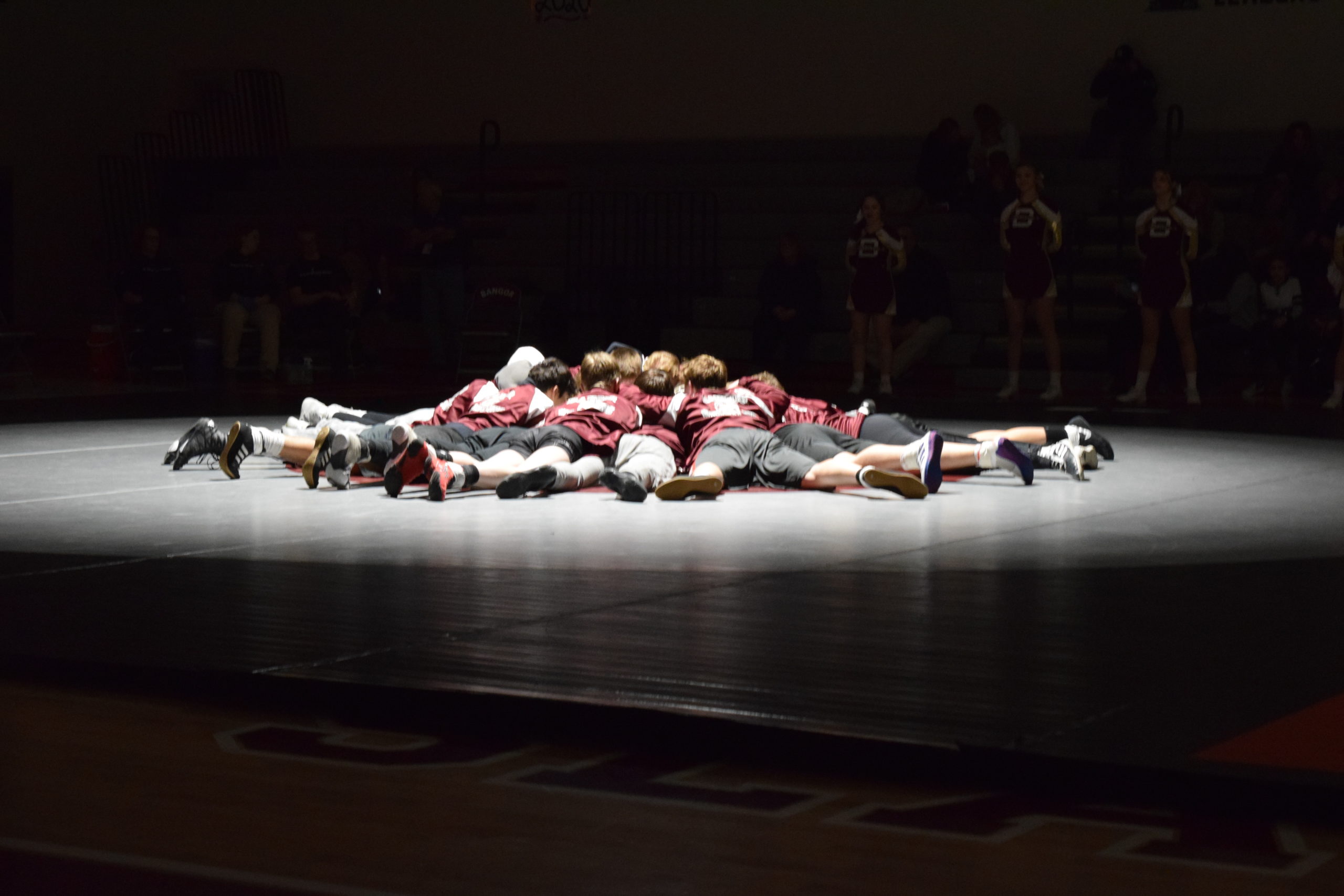 On Monday January 13, The Slater Wrestling team hosted Notre Dame Green Pond. In a tough battle the Slaters lost 50-19.
Before the match, the Slaters annual senior night was held. The seniors included: Tanner Edwards, Cole Farliegh, Josh Pittenger, Gavin Sandt, and Brayden Padilla as well as two cheerleaders Morgan Stambough and Jessie Miller.
Jared Reto took to the mat first in hopes of attaining a win for his team. Through determination and hard work he achieved his goal and earned a win for Bangor. Others included Josh Pittenger, Tanner Edwards, Gavin Sandt, and Alex Klaver. The boys fought hard but unfortunately lost 50-19. The team has incredible pride, a fantastic work ethic, and determination for a win.
Catch the team this Wednesday, the 15, at Salisbury High school at 7pm, for a match you do not wanna miss!