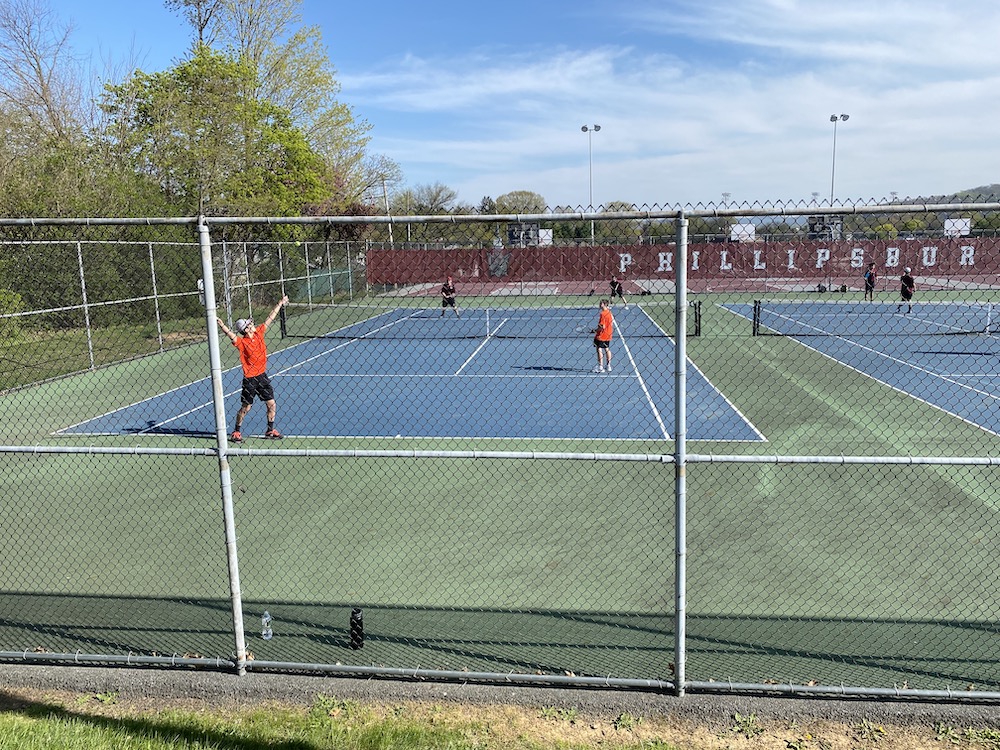 Yesterday, Phillipsburg was defeated at their home tennis courts by the Somerville Boys tennis team. The final score was (5-1). With the loss, Phillipsburg is (1-1) while Somerville continues to be undefeated with a score of (2-0).
Singles:
At first singles Somerville's Joe Chili played Phillipsburg's Nick Angara. The final score for this match was (6-1), (6-1). At second singles Somerville played Dean Tracey against Phillipsburg's Andrew Bond. The final score for this match was (6-1), (6-1). At third singles Somerville's Logan Fabriczi went up against Phillipsburg's Alan Chen. The final score was (6-2),(6-2). Somerville won all single matches, but all players had some amazing shots and serve.
Doubles:
First doubles was Phillipsburg's Jeanus-Luc Canlapan and Justin Cordova against Somerville's Liam Hall and Dylan Rolon. In this long and exhilarating match, Phillipsburg lost the first set with a score of 4-6. The second set was won by Phillipsburg by a score of 7-5. A tie-breaker was then conducted with Phillipsburg winning 20-18 in the third and last set. This was a close match for certain, but the Phillipsburg doubles pair came out on top.
Second doubles was Sean Ford and Nick Pham for Somerville against Phillipsburg's Tyler Brey and Nicholas Garcia. This doubles match resulted in a score of 3-6, 7-6 (7-3), 10-8. This too was an exciting match that resulted in a loss for Phillipsburg.
Tyler Brey, team captain, looked motivated and excited to continue the season and appeared excited to play North Plainfield on Monday, April 26, 2021. Tyler Brey had this to say, "Our match against Somerville taught us to play more adaptively against competitors. It is only our second match of the season battling wind and wariness, but it is only a hiccup in what I know our team is capable of."
Phillipsburg plays North Plainfield at North Plainfield Monday, April 26, 2021.