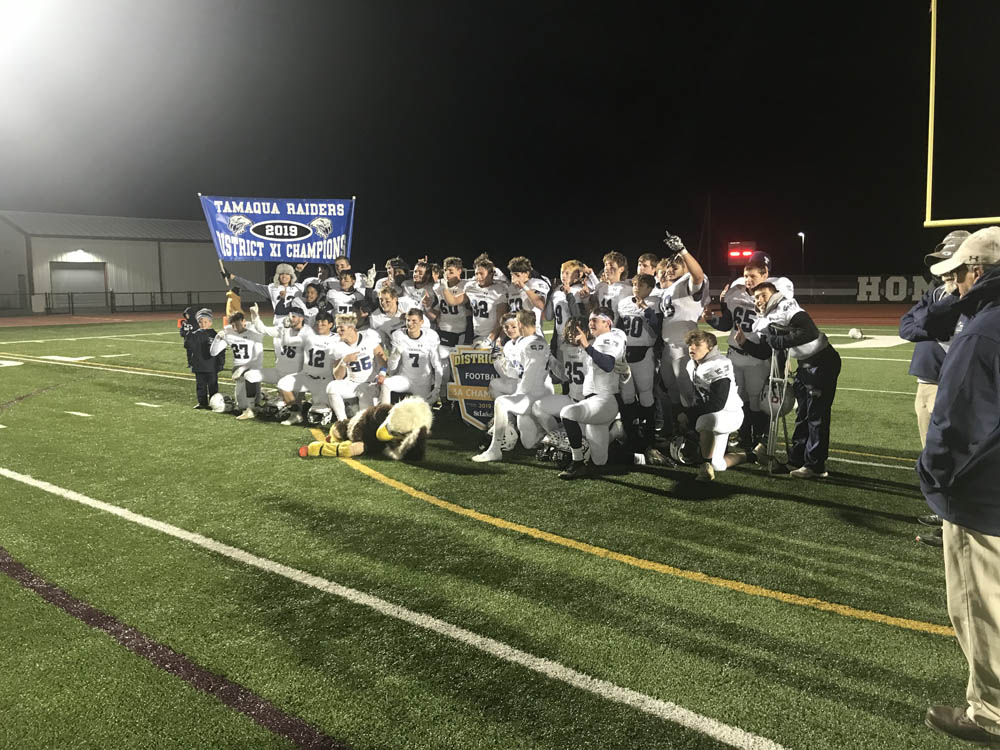 The Tamaqua Blue Raiders squared off against the North Schuylkill Spartans to battle for the District XI 3A Football Championship. Tamaqua was looking for revenge, since North Schuylkill beat them earlier in the year by a score of 27-18.
Both defenses were able to shut down each team's high powered offenses until Tamaqua's senior quarterback Brayden Knoblauch hit senior wide receiver Matt Kistler for a thirteen-yard touchdown pass. After the extra point failed, Tamaqua had a 6-0 lead at the end of the first quarter. Knoblauch threw his second touchdown pass of the night to senior tight end Jake Barron for an eight-yard touchdown pass. Tamaqua went into halftime with a 12-0 lead over North Schuylkill.
On the second half kickoff Tamaqua called a surprise onside kick which hit a Spartan. Tamaqua recovered. This gave Tamaqua great field position on North Schuylkill's 44-yard line. Tamaqua took advantage of the field position and capped it off with a three-yard touchdown run by Nate Boyle. Tamaqua increased their lead and won the championship by a score of 20-0.
North Schuylkill finished the season 10-2. Tamaqua improved their record to 10-2 and moves to the state playoffs to play Pope John Paul on Friday, November 15th at 7:00PM at a neutral site which will be determined.