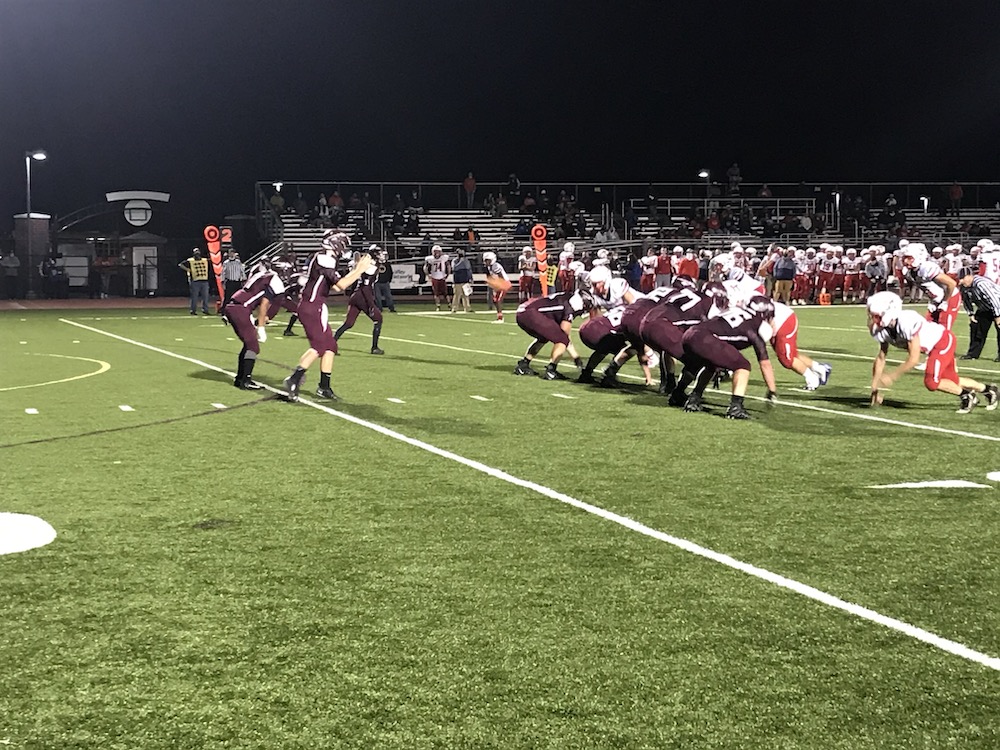 The Lehighton Indians hosted their rival, the Jim Thorpe Olympians on Friday Night. Both teams looked to win and claim the 209 trophy. Lehighton came into the game with a record of 2-2, while Jim Thorpe came in with a record of 3-1.
Lehighton started to drive down the field, but Drew Wimmer intercepted Richard Fronheiser's pass giving the Olympians the ball at their own 11-yard line. Both teams traded punts leading to a scoreless first quarter. On the first play of the second quarter, Fronheiser threw his second interception of the night, this time by Derryl Fisher who ran down the sideline for a 24-yard touchdown. Jim Thorpe would take a 7-0 lead. The Olympians were given great field possession on the Indians 42-yard line after a bad punt by Lehighton. The Olympians capped off the drive on an 18-yard touchdown run by Brandon Fasolino with 8:42 remaining in the half. On Lehighton's next possession, Wimmer intercepted Fronheiser for the second time, setting up a touchdown run by Fisher giving the Olympians a 20-0 lead. Chris Condly added a 24-yard field goal before half giving Jim Thorpe a 23-0 lead over Lehighton.
The Indians started to drive on their first possession of the second half. The drive came to an end when Cameron Tinajero picked off Fronheiser giving Jim Thorpe possession of the ball. The Indians stopped the Olympians and forced a punt. After a quick three, Lehighton punted the ball back to Jim Thorpe, but a muffed punt by Fisher gave Lehighton great field position on Jim Thorpe's 48-yard line. After a scoreless third quarter, Fasolino scored for the Olympians on a 39-yard run giving the Olympians a 30-0 lead over the Indians with 10:18 left to play. Jim Thorpe added another touchdown on a one-yard run by Tinajero giving them a 37-0 lead. Lehighton got on the board with a 15-yard pass from Brady O'Donnell to Dakota Staddmueller. The Olympians would end up winning by a score of 37-6.
Lehighton falls to 2-3 on the season and will look to rebound on Thursday, October 15th at 7:10PM as they welcome the Blue Mountain Eagles. Jim Thorpe improves to 4-1 on the season and will look to continue their winning streak as the host the Tamaqua Blue Raider on Friday, October 16th at 7:00PM.