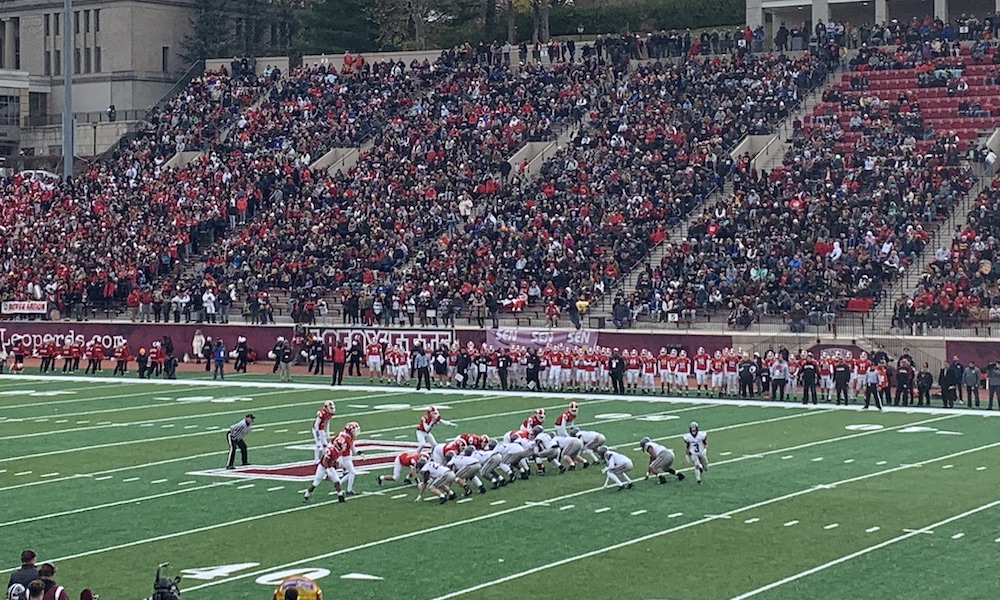 Each year on Thanksgiving, Phillipsburg and Easton play the most important game of the season. The teams have been upholding this tradition for 114 years. On Thursday, P'Burg and Easton battled at Fisher Field in an extremely suspenseful game.
The first half was a defensive battle for both teams. Both P'Burg and Easton made several attempts at scoring but fell short of converting any plays into points.
It was not until the second half where points were scored. In the third quarter, the Liners found themselves in a position to put some points on the board, at fourth down. After a false start penalty, the Liners were in the position to try and convert a field goal. Matt D'Onofrio secured P'Burg's three points, after a 37-yard field goal attempt. The Liners lead 3-0, at the end of the third quarter.
In the fourth quarter, the Liners looked as if they might secure the win. However, on their last possession of the game, the Rovers were able to recover a fumble, with only 1:10 left on the clock. Two plays later, Easton's quarterback Cole Transue threw a ten-yard pass to Marcus Willams, scoring Easton's first touchdown. After the extra point, Easton led 7-3.
With under a minute left in the game, P'Burg tried to put points on the board, but they were unsuccessful. This victory put the Rovers at their sixth straight win in the rivalry.
This game closes out the season for both teams. The Rovers went 6-4 for the season. The Liners went 7-5 for the season.