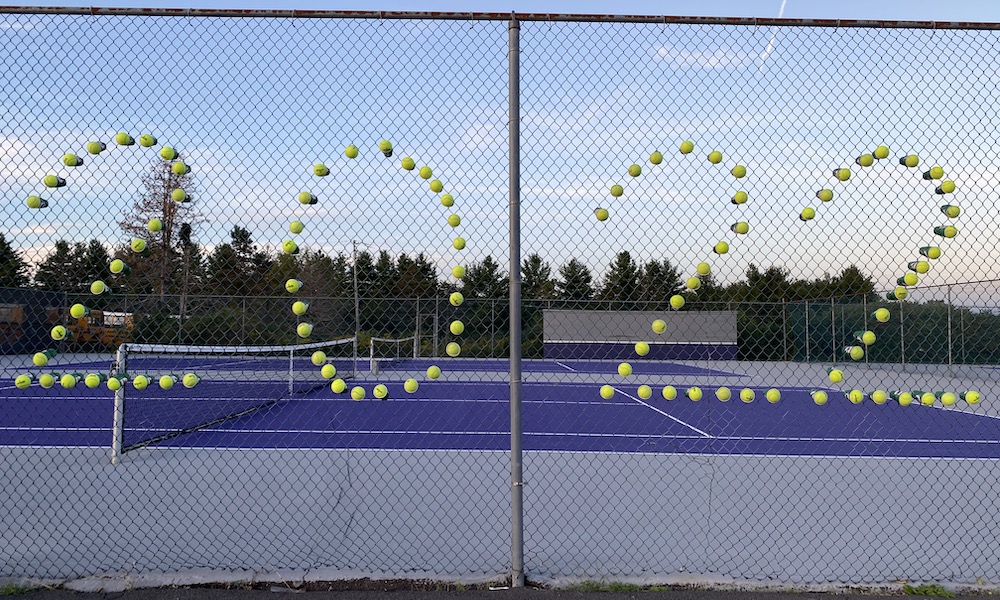 The Palisades girl's tennis team faced Pennridge on Monday afternoon at home. Though it was not their last home match of the season, there was something special in the air because it was Palisades' senior night. Five of the seven varsity starters were seniors and were honored in the ceremony after the match. Posters lined the fence with one per player, as well as a cup banner spelling out "2022" the seniors' graduating class.
Palisades' seniors honored on the court were: Katherine Kelly, Mary Aherne, Allie Wenskoski, Emma Watson, and Sarah Goggin.
Although the match was special for most of the team, the Pirates could not battle their way to a win. The results were:
1st Singles: 7-5, 6-4 (Pennridge)
2nd Singles: 7-5, 6-6, 6-2 (Pennridge)
3rd Singles: 6-3, 6-4, 6-2 (Palisades)
1st Doubles: 6-1, 6-4 (Pennridge)
2nd Doubles: 6-0, 6-1 (Pennridge)
In spite of Palisades only being able to earn one match win, both teams played extremely well. Both second and third Singles were taken into a third set because of the constant back and forth scoring for both sides. Additionally, this was an out of league match meaning Pennridge was playing with different rules (such as no ad scoring) than they are normally used to.
Since Pennridge earned the win, Palisades' record falls to 3-6. The Pirates will take on Whitehall next at home on Wednesday while the Rams will be away on Tuesday against Central Bucks East.