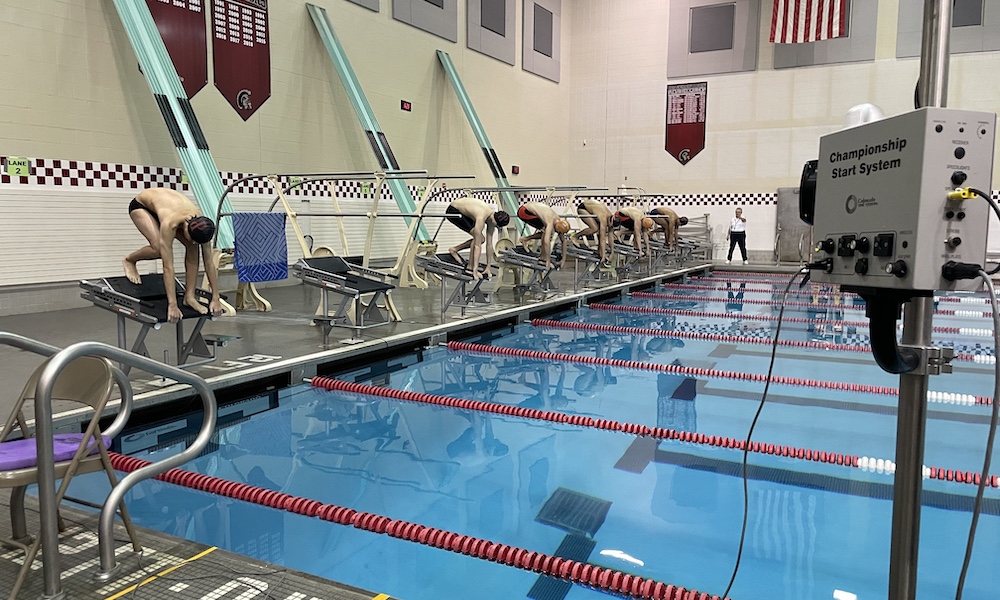 On January 4, 2023, the Parkland Trojans started the New Year off with wins on both sides. The Lady Trojans advanced to 6-0 with a 144-42 win over Northampton and the Parkland Men's Team won 139-46 over the Konkrete Kids to improve to 5-1.
This was a great meet to see how each swimmer approached their holiday training and see their progress. To kick off the meet, both the Parkland girls and boys medley relays won. Senior Ashley Settle led the way for the Lady Trojans with two individual wins (50 free-100 fly). Fellow senior, Natasha Goldman, won the 200 free and another senior, Simone Lin won the 200 IM. Freshman Milla Hahn swam her way to victory in the 100 freestyle. As for the distance event, the 500 free, sophomore Mackenzie Platt added another win to the board. Sophomore, Julianne Zaffiro, kept the girls rolling when she won the 100 back. To close out the individual events for the Lady Trojans, junior Madison Roseman took gold in the 100 breast.
On the men's side, junior Dannik Khais earned himself first place in both of his individuals (200 IM-500 free). Sophomore Pedro Teran also swam well to earn two victories (100 free-100 back). A fellow sophomore, Colton Chung finished first in the 200 free and in the 50 free. Senior Anshul Dadayyapally's solid finish gave him gold. Eric Friday, another sophomore, continued to put points on the board for the Parkland Men's Team by winning the 100 fly. Senior Marcus Moreef had an impressive 100 breast to earn first and finish out the individual races.
The next meet for Parkland is the New Year's Challenge Meet at Bucknell University on Saturday, January 7th starting at 10am. This will be a great opportunity for each individual to have competitive races, time drops, and up their seed places for Districts. The Parkland divers will also be there ready to compete with their 11 dive list. The next Parkland dual meet will be held at Parkland on Tuesday, January 10th at 4:00 against Dieruff. Good luck teams.