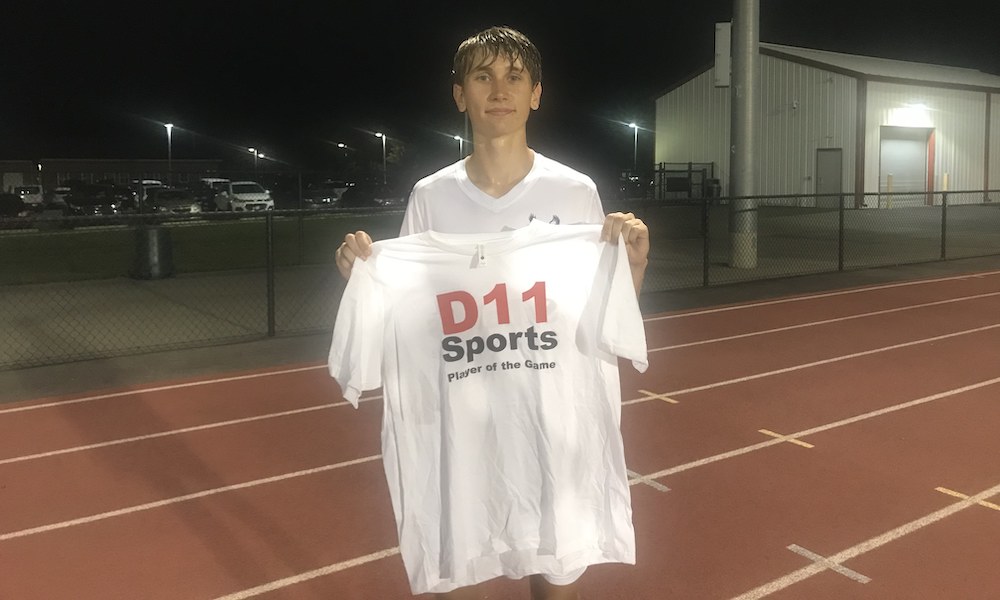 The Lehighton Indians welcomed the Blue Mountain Eagles for a Boys Varsity Soccer matchup. Lehighton entered with a record of 6-8-2, while Blue Mountain entered with a 10-1 record.
Aidan Valentine scored the first point of the game giving Blue Mountain the early 1-0 lead over Lehighton. Lehighton answered right back with a goal of their own by Nicholas Zeigenfuss. Just before halftime, Valentine added another goal for Blue Mountain giving them the 2-1 lead over Lehighton going into the second half.
Blue Mountain scored quickly in the second half increasing the score to 3-1. Seconds after, Blue Mountain scored again making the score 4-1. Both goals were once again scored by Valentine. Blue Mountain added another goal before time expired giving them the 5-1 victory over Lehighton.
Valentine was awarded D11Sports Player of The Game for scoring four of Blue Mountain's five goals on the night. Blue Mountain finished with an 11-1 record on the year. Blue Mountain will now advance to the District XI Semi-finals against Nativity on Tuesday, October 19th. Game starts at 7:00PM. Lehighton would fall to 6-9-2 on the year.
The following day, Lehighton finished off their season against Catasauqua falling 3-1. Two of Catasauqua's goals were scored by Luis Del Rosario. The other goal was scored by Brendan Nye. Lehighton's lone goal was scored by Mason Marchessault. Goalkeeper Bryce Miller had 12 saves for Lehighton. Lehighton finished the season with a record of 6-10-2.