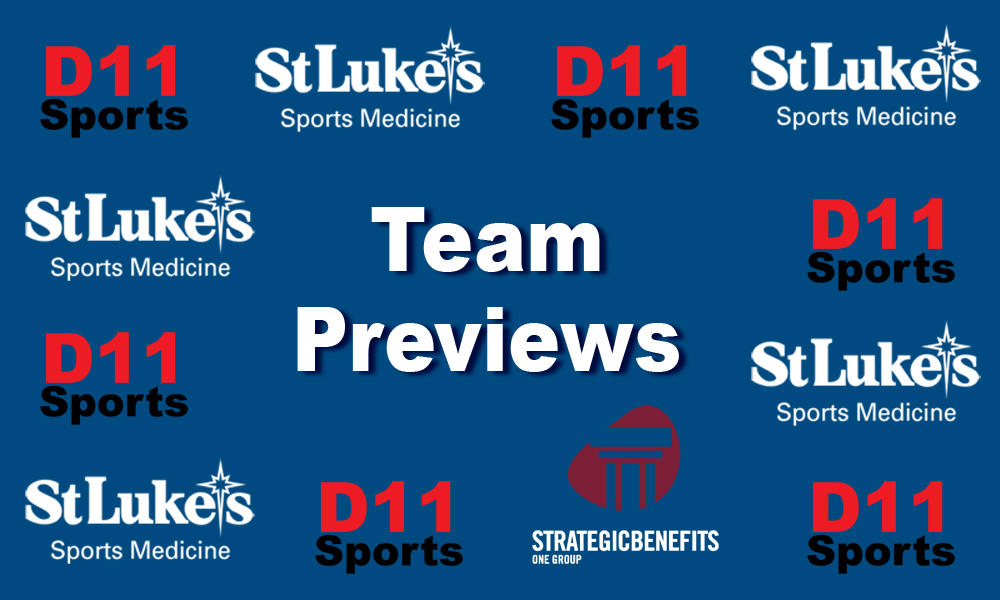 Head Coach: Chris Walkowiak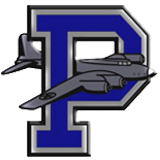 Assistant Coaches:
Will Cameron
Mike Falcone
Fred Lesher
Logan Lesher
Mark Versuk
Junior High Staff:
Chris Frace
James Hunsicker
Shawn Ledbetter
Ethan Recker
Team Name: Palmerton High School
2022 Record: Regular Season 6-4 (Overall 7-5)
District: 11
Class: AAA
League: Colonial-Schuylkill League, Red Division
Key Starters lost:
Daniel Lucykanish
Kendall Robinson
Dalton Drake
Cole Serfass
Offensive Starters Returning:
Matt Machalik QB
Ty Sander RB/Slot
Stephen Jones RB/Slot
Bryce Marino Slot/WR
Clayton Christman OL
Zack Anthony OL
Logan Anthony OL
Alex Konze OL
Beau Stahler OL
Defensive Starters Returning:
Matt Machalik DB
Emilio Gonalez LB
Bryce Marino LB
Stephen Jones LB/DB
Ty Sander LB
Zack Anthony DL
Logan Anthony DL
Clayton Christman DL
Alex Konze DL
Special Team Starters Returning:
Matt Machalik Punter
Key Newcomers:
Jameson Trainer Jr LB/WR
Trace Stahler Sr LB/DL/WR
Jackson Stein Sr LB/WR
Alex Keiper Soph WR/DB
James Mack Soph LB/RB
Brayden Hosier Slot/DB
Aidan Oriz Jr WR/DB
2023 Returning Player Stats:
Matt Machalik
Passing:
156 of 271 attempts
2,554 passing yards
31 TD's
8 INT's
Rushing:
164 carries
1,216 rushing yards
21 rushing TD's
7.4 yards per average;
6 games of 100 plus rushing yards; 136 points scored
Defense:
31 Tackles
21 Solo
10 assists
1 Tackle For loss
3 Interceptions
1 Interception returned for TD
7 pass deflections
1 forced fumble
1 recovered fumble
Zack Anthony 6'1 275 lbs OL/DL
Offense:
28 pancake blocks
physical helped lead an offense that had: 4,580 total yards offensively in 2022
Defense:
34 tackles
15 solo
19 assists
12 tackles for loss
2 sacks
7 QB hurries
2 pass deflections
Emilio Gonzalez 6'1 200 lbs LB
Defense:
82 tackles
40 solo
42 assists
15 tackles for loss
5 QB sacks 11 QB Hurries
1 pass deflection
1 forced fumble
Bryce Marino – 5'11 175 lb – LB
Defense:
59 tackles
26 solo
33 assists
11 QB Hurries
5 tackles for loss
3 QB sacks
3 Fumble Recoveries
1 pass deflection
1 Blocked FG
Clayton Christman 5'10 235 lb – OL/DL
Offense:
18 pancake blocks and physical – helped lead an offense that had: 4,580 total yards offensively;
Defense:
49 tackles
9 solo
40 assists
5 tackles for loss
2 QB sacks 1 QB Hurry
Logan Anthony – 6'4 295 lbs OL/DL
Offense:
15 pancake blocks, protected well in the passing game and was a force in the run game
Defense:
25 tackles
8 Solo
17 assists
3 Tackles for Loss
3 QB hurries
Stephen Jones – 5'7 165 lb Running Back/Outside Linebacker – Was hurt the first half of the 2022 year
Receiving:
9 receptions
92 yards
1 touchdown
Rushing:
63 carries
290 rushing yards
4 touchdowns
36 points scored
Defense:
35 tackles
15 solo
20 assists
3 tackles for loss
1 QB hurry
2 pass deflections
1 fumble recovery
2023 Outlook: Keys to having a successful year as always is staying healthy especially for a smaller school.
Offense: Skill-wise we are led by a very experienced QB that possesses tremendous dual-threat abilities. Matt Machalik's experience will be relied upon along with the help of our other skill players who will need to step up and replace 3 very productive receivers we have lost to graduation. We have a very nice group of skill players in Ty Sander, Stephen Jones, Bryce Marino, Jameson Trainer, and Alex Keiper to name a few that will be up to the task as most have Friday night experience. Our OL returns intact from last season, as we have a good blend of experience with our seniors and youth with the guys in the trenches. Zack Anthony is a 4-year returning starter up front and has help from 3-year starters in Clayton Christman and Alex Konze. Our young guys started as freshmen last season which speaks volumes for Logan Anthony and Beau Stahler. All linemen have been battle tested and we look forward to them leading the charge this year.
Defense: We return 9 players on defense that were permanent starters last season or started in multiple games. Defensively, our philosophy will be the same: win the battle up front, pressure the QB, create turnovers, control the opponent's run game, and get off the field on third downs. We have a solid nucleus of players who are athletic and possess the needed skills to be successful. Proper execution and eliminating mental mistakes and big plays are key to the success of the unit.
Special Teams: We will look to solidify the kicking game and be consistent in point after attempts. With a small school, we will need all players to be ready to answer the call to make our special team units successful