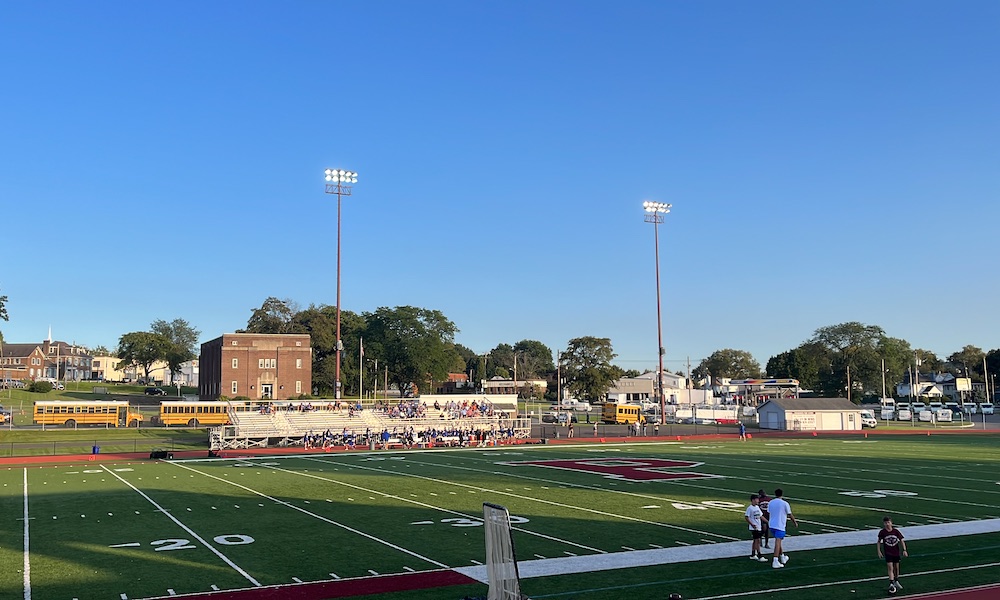 Phillipsburg's football team went 11-1 last season and started this season off strong with a victory against Sayreville.
To start the game, Phillipsburg's Felix Matos scored on a pass from quarterback Jett Genovese. However, the two-point conversion was no good. PBurg ended the first quarter leading 6-0.
Zaimer Wright from Sayreville battled back scoring a touchdown. The extra point was successful. Phillipsburg senior, Caleb Rivera, put more points on the board for PBurg. The two-point conversion to Matthew Scerbo Jr. put PBurg at 14-7.
To wrap up the half, Matthew Scerbo Jr. scored again for PBurg. Collin Hoey's extra point was successful. PBurg led 21-7 at the end of the first half.
Matthew Scerbo Jr. scored his second touchdown of the night at the beginning of the third quarter. Hoey's extra point was once again a success.
On a blocked punt, Phillipsburg's Jah'quil Dooley scored again and Hoey converted another extra point. This play put Phillipsburg ahead 35-7 to round out the third quarter.
Caleb Rivera got Phillipsburg in scoring position via a handoff. Then, Genovese ran in for another Phillipsburg touchdown. Hoey went four for four on the night for extra points. PBurg dominated Sayreville 42-7.