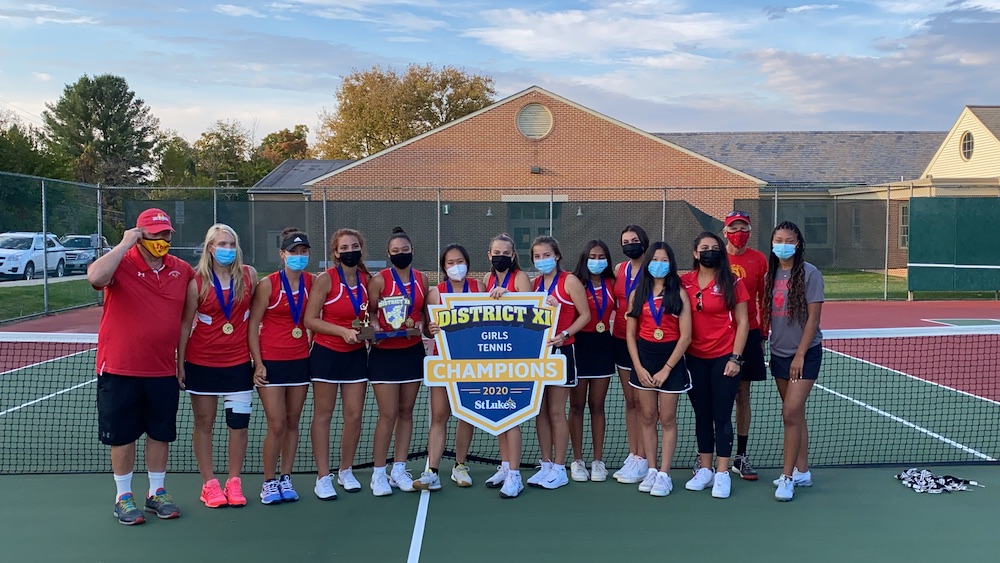 It was not a surprise to see Moravian Academy in the District XI 2A team tennis championships. On Tuesday afternoon, the Lady Lions beat Bethlehem Catholic 3-0 to capture back to back titles, while also winning their ninth championship in the last 13 years.
Moravian Academy got their first point at number two singles with Chessie Bartolacci beating Shannon Stewart 6-1 6-2. Doubles took over from there sweeping the competition. First, Dedee Hoffman and Yan Yu beat Alexa Schoenfield and Maddie Lennert 6-4 6-1 at number two doubles. From there, Grace Wright and Sophia Brands beat Patricia Superka and Cecile Szollas at number two doubles to clinch the match for the Lions.
More hardware for Moravian Academy after winning the Colonial League title just a few weeks ago. With the match in hand and the championship won, all other matches were halted and not completed.
Next up for Moravian Academy is the PIAA tournament which gets underway next week with Moravian's first match taking place at Winning Touch in Allentown Monday at 3:30.