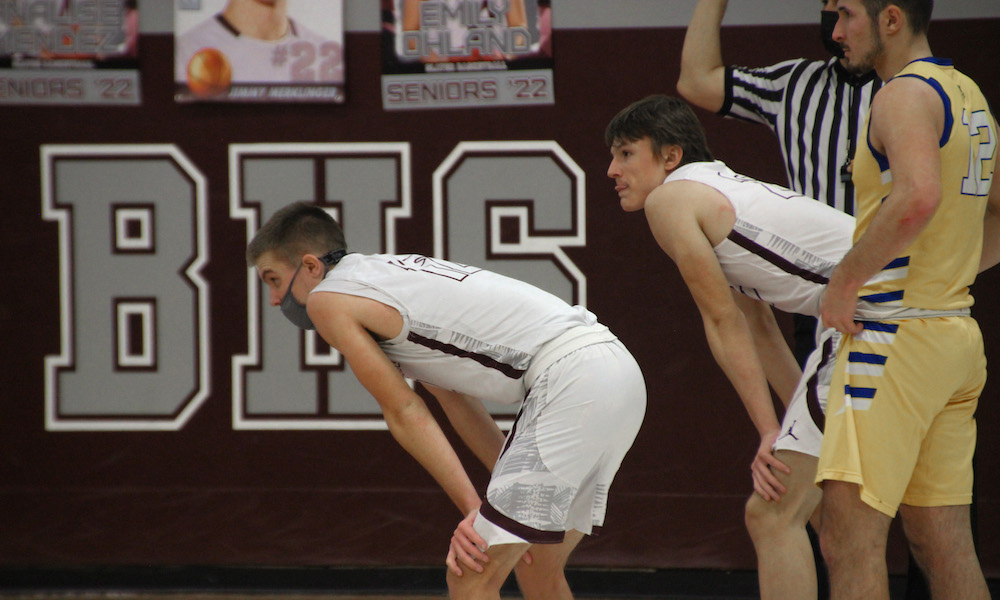 On Saturday January 22nd, The Bangor Slaters defeated the Wilson Warriors 52-45. Earlier this season, the Warriors beat the Slaters 58-35. This season, the Warriors have been led by Nashawn Jones. Jones scored over half of Wilson's points, with 28 points. He had the most points from both teams. The second highest scorer was junior Josh Giaquinto from Bangor with 19 points.
The Slaters came out on fire. They won the tipoff and scored quickly off their first two possessions before the Warriors finally scored. The score at the end of the first quarter was 16-11 Slaters. Giaquinto scored half of his points in the first quarter, scoring ten of Bangor's 16 points. The second quarter was very similar to the first. The Warriors outscored the Slaters by one. For the Warriors, Jones was the top scorer of the first half with 13 points. The score after the first half was 25-21 Slaters.
In the third quarter, the Slaters started out slow. The Slaters had multiple fouls against them, setting the Warriors up for easy points. The Slaters pulled it together toward the end of the third and scored ten points that quarter. Wilson scored 12 in the quarter, nine of those coming from Jones. The score at the end of the third quarter was 35-33. The fourth quarter was very intense. There was a lot of scoring for both teams. The game became very close and unpredictable, but ultimately Bangor came out on top. They won 52-45. Jones ended with 28 points, nine of those were scored in the third quarter. Giaquinto had 19 points. When he was asked about his high scoring game, Giaquinto replied with, "It feels good, but it was a team effort. We all had to do our part and play our roles right." Wilson drops to 10-4 overall after their loss to Bangor. The Slaters' record improves to 9-8.
The Slaters need to keep up the team work if they want to beat Notre Dame Green Pond on Tuesday January 25th. Next for Wilson is a non-league game against Pleasant Valley on Monday the 24th of January.